What Coverage Does Venue Umbrella Insurance Offer?
When planning an event, venue umbrella insurance can protect your business against liability and other risks. If a covered event is postponed, canceled, or suffers damage, you'll have peace of mind knowing you're protected against lawsuits. Whether or not your venue umbrella insurance covers war-related damages or Libel and slander is up to you. This article discusses some of the most common coverages and how they can protect your venue.
(Looking for liability insurance? Contact us today!)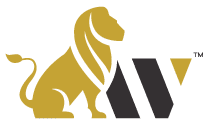 Cancellation and postponement coverage
If you're hosting an event, consider purchasing a venue umbrella insurance policy. This coverage helps protect your event against unforeseen circumstances, like power outages and natural disasters. Some venues require certain minimum coverage amounts, and will also add insured. Read on to learn more about the types of policies available. Listed below are the different types of coverage and their benefits. If you're hosting a large event, you may want to consider purchasing multiple policies. 
Special event cancellation and postponement coverage are particularly helpful if you're unable to hold the event. It provides coverage for expenses, such as food and drinks, and even for venue damage. You can purchase this type of insurance up to 14 days before the event to avoid financial loss from canceling the event due to unforeseen circumstances. Additionally, it protects you from liability issues that could arise from the event, including injuries and property damage. 
Libel and slander coverage
Libel and slander coverage is a major component of venue umbrella insurance. Libel and slander claims can result in huge payouts if the person suing you wins the lawsuit. While most liability insurance covers these claims, your umbrella policy may not. If that happens, you may want to consider adding libel and slander coverage to your umbrella policy. Libel and slander claims are especially common today, with some people suing over their social media posts or even for their online content. 
While personal insurance is always a good idea, it's only useful for certain circumstances. For example, it's difficult to file a lawsuit if you don't have liability insurance. Umbrella insurance, on the other hand, covers specific liabilities. It will pay for compensatory damages for defamation, for example. Whether you're facing a defamation suit from a friend, an employee, or a competitor, umbrella insurance is an excellent option. 
War-related damage coverage
Umbrella insurance is an excellent way to protect yourself from massive personal liability judgments. Most insurance policies do not cover war-related damage, as the costs involved in the conflict are too high for most insurance companies to pay. Personal liability lawsuits can leave even the most careful person on the hook for massive judgments. Umbrella insurance protects you from these devastating financial consequences. Read on to learn more about this valuable protection.