Who Should Buy Umbrella Insurance?
If you're wondering if you should buy an umbrella insurance policy, you're not alone. Most people do not realize that their risk of getting sued is greater than you might imagine. Young drivers, dog owners, and people who own swimming pools are all at risk for being sued. Umbrella insurance is a wise decision for anyone who has a tendency to be risk-averse. You'll sleep easier at night knowing you're protected from lawsuits when they happen.
(To learn more about Umbrella Insurance Policy, contact us today!)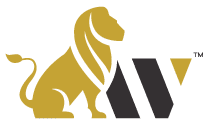 Liability insurance requirements for umbrella policies
The minimum liability insurance coverage for an umbrella policy is usually $1 million, but you can choose higher limits, from $5 to $100 million. Increasing your liability coverage limits may be enough to cover many mishaps, but it is not always enough to protect you from all potential expenses. For example, a car accident may result in court proceedings, and an idle comment on social media may lead to a slander suit. This is where umbrella insurance comes in. It's effectively insurance of last resort, providing extra liability coverage. 
Your liability coverage should reflect your personal income and assets. For example, if your income is $100,000, then you need a $1 million policy. Your household's assets should equal five times that amount. If you don't have this amount, you can always increase your liability limit, but you should also take into account how much damage you may cause to others. For more information on this topic, please visit our website. We're here to help you choose the best liability insurance for your needs. 
Costs of umbrella insurance
Umbrella insurance is an excellent way to protect your assets from unforeseen circumstances. These policies can range in price from about $300 per year to $1 million a year. The policy may cost more if you need additional liability coverage or if you are renting items and have no other insurance coverage. The costs of umbrella insurance are relatively small compared to other forms of liability insurance. And, it is easy to purchase. If you're considering purchasing umbrella insurance, you may want to consider the advantages it can offer you and your business. 
Umbrella insurance is a good investment if you have a lot of assets. Depending on your situation and the value of your assets, you can choose the amount of coverage you want. For example, if you own a home worth more than $300,000, you will likely need more than this amount of coverage. But, if you're an individual, a lower amount of coverage may be all you need. 
Net worth requirement for buying umbrella insurance
An umbrella policy is a form of liability insurance that provides extra protection for people who may be injured in an accident. It is most often used as a layer of liability insurance to cover lawsuits for causing injury or harm. Umbrella policies are useful because they protect assets and retirement accounts in case of a lawsuit. A judge or jury might find that you are responsible for the accident, but umbrella insurance will protect these assets. 
Before purchasing an umbrella policy, determine your net worth. Your net worth is the value of your assets less any liabilities. Many insurance agents base the limit of an umbrella policy on your net worth, and if your net worth is less than your current liability coverage, you may not need an umbrella policy at all. In addition to your current insurance, make sure to compare your existing coverage to your new umbrella policy. If you're unsure of your net worth, you can use a net worth calculator.