Important Questions to Ask When Looking for a Wedding Venue
The wedding venue is one of the most expensive items you'll spend as a couple, so there are many important questions to ask before you make a decision. Ask about the payment policies, the initial deposit due date, any additional payments and cancellation or postponement policies. This can help you make the right decision. 
Hospitality Insurance is having a great risk mitigation plan. Let Wister be your hospitality insurance expert. Contact us today! Click here: wister.insure)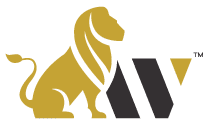 Accommodation
Whether you are getting married in a small town or a large city, there are a number of things to consider when choosing your wedding venue. First, you'll want to consider how many guests you plan to have. If you have a lot of guests, you'll need to book several hotel rooms. Many hotels offer a variety of rates and services, so you should make sure that you find the best rate possible. 
Accommodation is an important aspect of any wedding, but it can also be tricky to find. Some hotels offer a group rate to wedding guests. Be sure to ask about their policies. Some hotels require a deposit to hold rooms. After the deadline has passed, they'll release the rooms to the general public. 
Pricing
Pricing of a wedding venue is one of the most important aspects of planning a wedding. While you should ask your wedding planner for suggestions, you should also get multiple quotes from various vendors. This will ensure that you are getting the best value for your money. When comparing pricing, make sure to look at what is included in the price, and if you will have to rent linens and other items. For example, some venues provide tables and chairs at no additional cost, while others require you to rent audio equipment. 
The location of the wedding venue is another factor that affects the price. Smaller, more intimate venues will generally be cheaper than larger venues. The price of a wedding venue will also depend on the number of guests attending the event. Larger venues are typically more expensive, but they can accommodate a larger number of guests. You should also look at the cost of catering, which will be an additional cost. 
Outside decor
The outside of a wedding venue is an ideal place to display your decorations. There are plenty of creative ways to decorate it with flowers and greenery. You can hang floral arrangements and place them along the aisles and around the entrances. Hanging flower arrangements also make for great centerpieces for the tables. You can also go for a sustainable approach by using live potted plants and succulents. 
Choosing a color palette is essential for an outdoor wedding. Try to pick colors that reflect the season and your wedding location. For example, light blues and yellows are perfect for a seaside wedding. You can also use these colors for your wedding stationary and even the cake. 
Restrictions for hiring vendors
If you are getting married at a venue, be sure to check its restrictions on hiring vendors. Many venues have a list of preferred vendors they use. This list may limit the types of vendors you can use, and it also may suggest certain vendors. You should check the list and vet any vendor's recommendations thoroughly before you hire them. 
Besides avoiding conflict, venues may also want their list of approved vendors to be as diverse as possible. This way, they can ensure the quality of their services, and they also can help protect themselves from poor vendor quality. 
Parking
When looking for a wedding venue, make sure that there is ample parking for guests. Some venues may have parking restrictions, and others have low clearance. Make sure to discuss these issues with the venue. Parking should be managed and available for guests if you are hosting an outdoor wedding. Make sure that the venue has ADA-compliant bathrooms and parking. You also want to make sure that your guests can enjoy the festivities without any hassle. 
If you're looking for a venue outside of a hotel, you'll want to make sure that there's ample parking. If the wedding venue is located on a busy street, you'll want to find a location that has ample parking available. If the venue does not have its own parking lot, you can ask for valet parking. Some businesses offer free parking on the weekends and after 6 pm.