My Wedding Venue Is Requiring Me To Get Insurance What Do I Do?
If your wedding venue has required you to purchase insurance, you'll need to understand what types of coverage you can get. You may be interested in liability insurance, alcohol liability insurance, physical damage coverage, and cancellation or postponement of a wedding due to hurricanes. But what about other types of insurance? These are the things you need to know before making a decision. Here are some tips to help you make the right decision. 
(Professional liability insurance covers more abstract risks, such as errors and omissions in the services your business provides. To know more, contact us today!)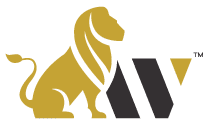 Liability insurance
Many reputable venues require that all their vendors have their liability insurance policies. Some of these policies even include the venue as an additional insured party. If you are planning to rent a venue, make sure to check whether it is required by the venue you are considering. If it is, you may want to consider purchasing a separate policy for each vendor. This way, you can be sure that they're reputable and responsible. 
The first thing to do is decide how much coverage you'll need. Some coverage will be more basic than others, but it's worth it to make sure you're covered. Liability insurance covers bodily injury or property damage caused by you, or by someone else. It also covers any venue damage you may incur. Some policies include medical coverage for covered events. If you're planning on hosting multiple wedding receptions at different venues, you can choose a policy that covers more of those things. 
Liquor liability insurance
If your wedding venue is requiring you to get liquor liability insurance, then you've probably been asked to do so as well. This type of insurance will cover your legal obligations if a guest consumes too much alcohol. This type of policy is also useful for bars, as it covers medical expenses incurred by a guest if they have an injury or accident while drinking alcoholic beverages. 
While wedding liability insurance will cover the damage caused by an alcoholic beverage, it doesn't necessarily cover your bridal gown or deposits to vendors. Special event insurance will usually cover most wedding expenses, including the cost of gifts, venues, and vendor deposits. But if your wedding venue requires liquor liability insurance, you might need to buy it separately. You can also choose a package that covers all the costs related to liquor consumption, as a host or venue. 
Physical damage coverage
If you are planning to rent out a venue, you will want to make sure you have the proper coverage. The wedding venue must have liability insurance, and that coverage is essential for preventing accidents. It also helps protect you from liability claims made by wedding guests, including those who get intoxicated. While liability insurance may seem unnecessary, it is crucial to have it in case an event does happen. Even if you don't plan on having any alcohol served, the guests who are under the influence may cause damage. 
A wedding venue should also have insurance against liability and personal injury claims. This coverage will pay for any medical bills if a guest suffers an injury on your property. Liability insurance will cover you if someone slips and falls on your property. It also covers you if you sell goods to guests and are sued for property damage. This coverage is also important for protecting the venue and the wedding party against claims by third parties. However, it is important to remember that liability coverage is only good for 24-48 hours. If your reception lasts until the next day, you may need to add a policy to cover this situation. 
Cancellation or postponement of a wedding due to a hurricane
When a hurricane threatens to disrupt your wedding plans, the best course of action is to cancel or postpone the event. Hurricane Sandy caused devastating damage to New York City, leaving Erin Marie Lounsbury and Matthew Marone stranded in another state, with the best man missing their flight. In addition, men's tuxes were lost in transit, and pew decorations were swept away by the hurricane. Luckily, the couple had backup plans in place, and they rescheduled their wedding to a later date. 
When planning a wedding, remember that any changes will result in different costs. If the wedding is already planned and paid for, cancellation may cause a financial burden. Nonrefundable goods and services, pre-paid fees, and final payments may be lost. A change of date can result in significant expenses. Talk to your venue, caterer, and planner about the options for rescheduling the event.