My Wedding Venue is Requiring Me to Get Insurance – What Do I Do?
If you have booked a wedding venue and they are requiring you to get insurance, here are some things you need to know before you start the process. This includes Liability insurance, Cancellation insurance, and liquor liability insurance. If you are planning to serve alcohol at your wedding reception, you should get a liquor license as well. Then, you can worry less about liability and other issues and focus more on planning the wedding. 
(Looking for a Hospitality Insurance company? Contact us today!)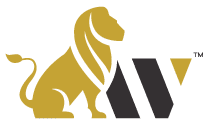 Liability insurance
If your venue is requiring you to purchase liability insurance, it is a good idea to do it as early as possible. The amount of coverage depends on what types of coverage you want, as well as the total amount of money you have to spend. Many liability policies have no deductible, which means that the first dollar is covered. Many liability policies also offer specialized coverage for weddings. Listed below are some of the benefits of having liability insurance. 
Cancellation insurance
Many wedding venues are requiring their couples to purchase event liability insurance, which covers the cost of unexpected expenses. Cancellation insurance can also cover nonrefundable expenses such as lost deposits or unpaid vendors. When it comes to wedding cancellation insurance, there are some important things to know about what to expect. First, understand what is excluded from coverage. What does "Force Majeure Event" mean? A "Force Majeure Event" is an event that is beyond the venue's control, including national emergencies, acts of war, and natural disasters. Other examples include earthquakes, fires, severe weather, power outages, and blackouts. 
Liquor liability insurance
If your wedding venue requires you to carry liquor liability insurance, you've probably heard of the dangers that free-flowing alcohol can pose. Whether you're hosting a reception or a private party, alcohol can hurt the decorum of your wedding. The last thing you want is to end up paying for the damages caused by one of your guests. But liquor liability insurance for weddings can help you protect your venue from such lawsuits. 
Getting a liquor license before a wedding
Before getting a liquor license for your wedding, you need to secure a venue. Typically, the property must be secured or the owner must submit fingerprints. In Texas, the TABC administers liquor permits. You can find out more about obtaining a liquor license on their website. You will also need to secure a lease if you are leasing the property. If you're renting, be sure to include an escape clause in your lease. 
Getting a liquor license for a backyard wedding
In most parts of the country, every family has one member with a liquor license. This individual may be a family member or a close friend. In such cases, obtaining permission to serve alcohol at a wedding venue may be as easy as asking the license holder to be present at the event and sign the insurance document. The license owner may also be required to provide a copy of his or her legal insurance policy. 
Cost of special event insurance
Special event insurance is required by many venues for the wedding and reception of a newlywed couple. This insurance protects against unexpected costs such as property damage and medical expenses for wedding guests. The cost of insurance varies depending on the type of wedding venue, a number of attendees, and other factors. It is also important to understand how to avoid the most common types of claims, including fraud, false advertising, and theft. This article will look at a few of the ways to reduce the cost of special event insurance for a wedding venue.