How to Work in the Hotel Industry
If you are interested in learning how to work in the hotel industry, you may be wondering what exactly is involved in such a career. There are many options, but traditional hospitality careers often start in resorts and hotels. Some careers are in guest relations, while others may start in the rooms division, eventually progressing to a position in a GM or Director's office. There are many opportunities within this sector, and these careers can grow with you as the company expands and opens up new locations. 
(Looking for a bed and breakfast insurance company, contact us today!)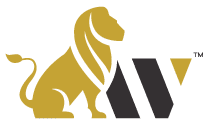 Responsibilities of a hotel general manager
One of the most important responsibilities of a hotel general manager is to oversee the performance of the management team. Generally, this job involves overseeing the operations of a hotel, providing leadership to the hotel team, and responding to issues regarding budgets, business planning, and guest complaints. Often, this position will also be responsible for conducting sales and marketing activities. Other duties may include reviewing the performance of department heads, conducting daily inspections, developing action plans, overseeing the hotel staff, and maintaining customer relations. 
In addition to the traditional responsibilities of a hotel GM, aspiring GMs should focus on the traditional areas of operations, such as marketing and HR. However, they should not neglect a more modern skill set, like finance. In addition, a general manager must be creative in making decisions based on a variety of factors, including the location, competition, and hotel guests' buying habits. This type of job is demanding and requires an individual who can think strategically to maximize profits and revenue. 
Duties of a housekeeping manager
In addition to maintaining high standards of cleanliness and guest satisfaction, the duties of a housekeeping manager include ensuring that rooms are ready and the front desk is open during peak hours. Housekeeping managers collaborate with front desk staff and other internal departments to monitor guest needs and complaints. These professionals also provide oversight and training to room attendants and perform daily inspections and stock inventories. In addition to this, housekeeping managers also oversee the cleaning and maintenance of common areas and assist the linen service vendor. 
The duties of a housekeeping manager include assisting the hotel's general manager and overseeing the entire housekeeping staff. They also prepare schedules and payroll, supervise housekeeping staff, conduct employee evaluations, and issue cleaning supplies. Housekeeping managers are responsible for maintaining the facility's budget and evaluating employees when necessary. Additionally, they must be adept at using Microsoft Office applications and possess excellent time management skills. 
Duties of a sales manager
The duties of a sales manager in the hotel industry include soliciting new business, maintaining existing customer relationships, and overseeing a hotel's marketing strategy. The job entails establishing relationships with key accounts, attending hotel meetings, and developing strategic plans to increase revenues. A sales manager may be located in a hotel's head office or a satellite location. In either case, they are responsible for meeting revenue targets while working to improve guest satisfaction. 
The duties of a hotel sales manager include managing accounts, negotiating prices, and ensuring that clients have a pleasant and memorable experience. The job is varied, and the duties may include working closely with other hotel managers, conducting customer surveys, assisting with problem-solving, and interacting with a diverse range of customers. In addition to these responsibilities, a hotel sales manager may also be responsible for contacting local media to spread the word about the hotel, advertising, and reservations. 
Responsibilities of an outlet manager
Job of an outlet manager is responsible for the overall performance of an outlet. His or her duties are varied and may include managing all aspects of the business from recruiting staff to monitoring the performance of the kitchen. These positions are responsible for ensuring high standards of health and safety in the dining area. Other duties may also include the coordination of activities with suppliers, implementing training programs for staff, and ensuring the smooth running of the department. 
The Assistant Outlet Manager (AOO) works closely with the outlet manager to ensure the overall profitability of the restaurant or shopping center. In addition, the role of an assistant outlet manager is to ensure proper manning schedules are followed and resources are scheduled to ensure proper customer service levels. The role of an assistant outlet manager is also important because they play a crucial role in forecasting future business. Assistant outlet managers are responsible for the cleanliness of the outlet and ensure that all equipment is working properly. They also organize regular meetings and analyze any problems promptly, and follow up on work orders.