How to Get an Umbrella Insurance Policy
If you're looking for a comprehensive insurance policy for your business, you may wonder how to get an umbrella insurance policy. There are several factors to consider when choosing an umbrella policy, including the cost and coverage of legal costs. You'll also want to know whether the coverage of an umbrella policy has an expiration date. Below you'll find answers to these questions and more. Read on to learn how to get an umbrella insurance policy.
(Looking for liability insurance? Contact us today!)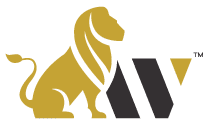 Coverage provided by umbrella insurance
Umbrella insurance is a form of liability insurance that sits above your standard personal insurance coverage. It provides protection from liability lawsuits for things like unlawful detention, libel, and slander. The policy can also provide additional coverage in case your standard policy doesn't cover all of your assets. Umbrella insurance is especially useful if you own expensive assets. It can cover your outstanding costs if a lawsuit against you reaches the limits of your basic coverage.
The primary difference between an umbrella policy and your basic homeowner's insurance is that it covers more than just your personal liability. This insurance policy will cover expenses from damages to property in the event that you are found at fault in an accident. However, you should be aware that your umbrella policy won't protect you from liability for things you've intentionally done. Additionally, umbrella insurance doesn't cover liability incurred during professional or business activities, or under a contract.
Cost of umbrella insurance
Umbrella insurance provides an additional layer of liability protection that extends beyond standard homeowners and auto insurance policies. It also protects your bank account from lawsuits for property damage and bodily injury. If you own rental property, you should get an umbrella policy to protect your assets. Umbrella insurance also covers you against personal injury claims for injuries to children. However, you should understand the coverage you receive from umbrella insurance and how much it costs before you buy it.
You should also be aware that the cost of umbrella insurance will depend on several factors, such as your age, driving record, and other factors. Some insurers will charge lower premiums to attract customers. Others will offer discounts for transferring your policy. You should always ask for a quote from several insurance companies before making a decision. A quote will give you an idea of how much you will have to pay, and you'll have peace of mind knowing that you are properly covered in the event of a lawsuit.
Legal costs covered by umbrella insurance
An umbrella insurance policy is a good idea if you are prone to being sued for more than your standard liability insurance policy can cover. It can cover damages to other people and their property, medical bills and repairs, and even invasion of privacy. Umbrella insurance also extends to travel abroad. Its benefits can be beneficial for a variety of people, including landlords and high-net-worth individuals. However, it may not cover all costs incurred in the event of an accident.
Umbrella insurance covers legal costs that your underlying policy won't cover. You might be liable for the cost of repairing a person's car after an accident. Umbrella insurance requires a deductible, which affects the monthly premiums. A higher deductible means a lower upfront claim. Umbrella insurance costs vary, depending on the coverage you seek and your state regulations. Rates may also vary according to your location and history of filing claims.
Expiration dates of umbrella policy coverage
If you have more than one policy with different effective dates, it is essential that they are all written with the same expiration dates. If they do not, coverage gaps could arise between them. A good rule of thumb is to choose umbrella policies that have the same effective and expiration dates. You will avoid the possibility of gaps in coverage in the event of a covered loss. This way, you will always know which coverage will kick in first.
The amount of coverage you choose depends on the value of your assets. The more valuable your assets are, the higher the amount of coverage you should purchase. Another important factor to consider is the potential loss of future income. Both assets and future potential income may be claimed by liability lawsuits. Make sure you understand your policy limits and expiration dates. Once you've chosen the correct amount of coverage for your assets, you'll be on your way to being protected from financial disaster.