Starting an Event Venue
One of the first steps in starting an event venue is to secure a location. This will allow you to control the layout of the space, the types of events that can be hosted there, and even the type of catering provided. Once you have secured your location, it is hard to change it. However, you do have some flexibility when it comes to the type of events you can host and the type of people who attend them. 
Hospitality Insurance is having a great risk mitigation plan. Let Wister be your hospitality insurance expert. Contact us today! Click here: Wister Insurance)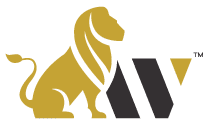 Costs of building an event venue
Building an event venue requires a large investment. The costs of such a facility can run into the thousands of dollars. To cover these expenses, there are several types of commercial loans available. However, you must be aware of some of the key factors that you should keep in mind when evaluating your options. 
The first thing that you should keep in mind when estimating the costs of building an event venue is the type of facility that you are planning. A large hall, for example, is considered a public assembly facility, where people can attend talks and performances. The size and amenities of a hall determines how much it costs to host an event, and the more amenities it has, the higher its cost. The most common customers for this type of venue are businesses and individual consumers. 
Costs of operating an event venue
The costs of operating an event venue include the fees required to rent the space and to cover expenses that arise after the event has ended. This includes the use of office equipment and supplies, utilities, cleaning services, taxes, insurance, and professional fees. Other costs to consider include the costs of marketing and hiring a team. Additionally, starting a venue is a capital expense, and you may need to secure financing to get started. 
To determine the costs of operating an event venue, look at what other venues in the area are charging. This can help you set prices that are competitive. Additionally, consider the costs of debt when setting your prices. Taxes are another ongoing cost, which many small venues may find difficult to consider. Big businesses can take advantage of tax write-offs, but small venues don't get that luxury. As a result, they end up paying taxes like the rest of us, and passing the cost on to the attendees. 
Costs of marketing an event venue
One of the biggest costs of hosting an event is marketing the venue. While the actual venue itself may be inexpensive, the costs associated with printing and distributing printed materials are high. This is because printed signage and name tags help attendees find their way around the venue, and printed programs help them know when and where events take place. Although printed materials can be expensive, there are a few ways to save money and maintain a high-quality user experience. 
The first step is to avoid pricing battles. While it may be tempting to offer discounts, you should remember that these are not the best way to attract new customers. This is because if you offer a cheaper event, a competitor could lower their prices to the point that you don't get a return on your investment. And in a competitive global marketplace, there's always someone else who can provide a better experience for less money. 
Costs of hiring a venue manager
Hiring a venue manager is not an inexpensive venture. It is necessary to research the market for salaries and other compensation packages before signing a contract. You should also consider the costs associated with health insurance, employee benefits, and taxes. If you are new to the industry, you may want to consider hiring an independent contractor. However, you should confirm the employment laws of the state where you live. 
A venue manager will be more willing to work with you if you host several events a year at their venue. Moreover, they will also be more interested in your events if they are proven and have a high attendance. This way, they can cut their costs.