How to Reduce Cost in the Hotel Industry
There are many ways to reduce costs in the hotel industry, and this article will examine some of the most effective. It will cover buying in bulk, controlling wages and benefits, and energy efficiency, as well as preventive maintenance. These ways will make a big difference to your bottom line, so don't hesitate to read on. These tips are proven to work! But how do you make them work for you? Read on to discover more!
(Looking for a bed and breakfast insurance company, contact us today!)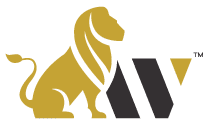 Buying in bulk
In the hotel industry, purchasing in bulk is essential for a variety of reasons. Buying in bulk reduces per-unit costs, which increases margin and cuts costs overall. Buying supplies in bulk reduces waste by reducing packaging. This reduces waste and helps hotels reduce environmental impact and staff costs. The cost of materials for hotel rooms and common areas is typically much higher than in other industries. However, the hotel industry offers many unique opportunities for cost-effective purchasing. 
Aside from saving money on material costs, buying in bulk also allows hotels to negotiate lower prices with vendors. For example, by buying cleaning products in bulk, they can get a discount of more than 20%. Other benefits of buying in bulk include loyalty rewards and bulk purchasing discounts. Purchasing items in bulk also saves money on labor costs, as staff can be trained to work more efficiently and cut down on costs. 
Controlling wages and benefits
The hotel industry spends a significant portion of its budget on labor costs, and controlling these costs is vital to hotel operations. The average cost of labor per available room increased from $5,001 in 2007 to $5,581 in 2013, a modest decrease from the 2009 high of 34.8 percent. Labor costs have increased most significantly at resort and convention hotels, but limited-service hotels have relatively lower labor costs. 
The cost of labor can easily be masked by strong revenue growth, but it is important to monitor the costs of labor for other expenses. In recent years, labor costs as a percentage of revenue have decreased dramatically, while the total expenses have remained stable. This can be a clear indication of an issue with controlling wages and benefits in the hotel industry. But what should be done about this? First, hotel owners should consider using new technologies to cut down on labor costs. For example, new thermometers with occupancy sensors can help hotels reduce their labor costs. 
Energy efficiency
There are several ways to reduce energy costs in hotels. For instance, addressing temperature control in all rooms can help hotels reduce energy costs. Replace old equipment with more energy-efficient models. And if possible, install wall thermostats in rooms. Most visitors will leave a room with the air conditioner running on full blast. This is a waste of energy. But this can be prevented with energy efficiency measures. In addition to making the hotel more energy efficient, these methods can save hoteliers considerable money on HVAC costs. 
First, gather and analyze the energy bills over twelve to eighteen months. Analyze the cost trends in each category. Identify what is driving the cost increases. Try to differentiate reasonable energy increases from faulty ones. For example, if you see a spike in your heating and cooling costs, it might be time to make alterations. For example, you might upgrade the bathrooms to lower water usage or install a thermostat. 
Preventive maintenance
With the advent of preventive maintenance, hotels can save on operational costs. These proactive measures improve engineering workflows, increase guest satisfaction, and improve asset management. By implementing preventive maintenance, hotels can save on operational costs across their portfolio. Here are some examples of how preventive maintenance can help you in the hotel industry. Read on to learn more. This is a great way to cut down on operational costs while ensuring a great guest experience. 
Most guests are unhappy with their rooms' air-conditioning. Not only are there frequent malfunctions, but some systems don't reach the desired temperature. Other systems fail to provide adequate lighting, resulting in a noxious odor. Proper investment in quality lamps and paying attention to lamp life can help to avoid these issues. Heating system elements are expensive to replace and can greatly affect guest satisfaction. Even the smallest leak can wreak havoc on your infrastructure and the guest experience.