How to Purchase Travel Insurance?
When purchasing travel insurance, be sure to read the fine print carefully. Although the lowest price may be tempting, the cheapest policy may not offer the right protection. It may be worth paying a few extra dollars for a better plan. Also, check the cancellation policy, and see whether it covers non-refundable activities and credit cards. 
(Looking for innkeepers insurance? Contact us for more information!)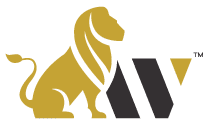 Trip cancellation insurance
A trip cancellation insurance policy will protect you against the loss of a nonrefundable deposit if your trip is canceled. This type of insurance is available from a variety of travel insurance companies. Obtaining quotes from several different companies will help you determine the most cost-effective travel plan. 
Some plans cover a wide range of reasons, such as the death of a traveling companion, inclement weather, terrorism, job termination, and other extraordinary events. You can use this coverage if your trip has to be canceled due to an unforeseen event, but you will need to file a claim with your insurance company to claim the money. 
Trip cancellation insurance can be extremely useful for protecting your nonrefundable trip expenses. You should buy this insurance policy if you're concerned about protecting your money in case of natural disasters, unreliable employment situations, or a medical condition. 
Pre-existing conditions waiver
One way to reduce your costs is to buy a plan with a pre-existing conditions waiver. This feature is generally free and does not require any extra paperwork. However, it is important to keep in mind that it will not cover all losses if you have a pre-existing condition. This waiver usually applies for a period of 60 to 180 days before the effective date of the policy. The insurance administrator will evaluate your medical records during this period and may consider any new symptoms or changes in prescription medications that occurred during this time. 
Some pre-existing conditions are covered by standard medical plans, such as diabetes and high blood pressure. You can even find policies that cover your children. However, some plans only cover pre-existing conditions if they have been diagnosed within the last five years. 
Choosing the right policy
When choosing a travel insurance policy, it's important to consider what you want to insure. For example, are you ensuring flights, hotel stays, all-inclusive vacation packages, or event tickets? If so, make sure to read the fine print carefully. A cheaper policy may not offer enough coverage. For a more comprehensive policy, pay a little more. 
One of the best ways to find a travel insurance policy that fits your needs and is affordable is to compare policies from different companies. You can use comparison sites, like SquareMouth, to find the best policies. These comparison sites allow you to see quotes from different providers and compare their coverage. However, it will take some time to compare several policies. 
Another factor to consider when choosing a travel insurance policy is the type of activities you plan to engage in while you're on your trip. For example, if you plan to take part in activities such as skydiving or bungee jumping, you'll want to choose a policy that will cover these activities. Some policies also exclude certain activities, such as high-risk travel to countries like Cuba or Iran. Read the fine print and be sure to keep your travel insurance documents handy.