How to Pick Wedding Venue Insurance
There are several aspects to consider when picking out wedding venue insurance. These include the cost, liability coverage, cancellation, and reading the fine print of your policy. Some venues require wedding venue insurance, while others offer good deals. Whether or not you need insurance depends on the type of wedding and the venue. 
Hospitality Insurance is having a great risk mitigation plan. Let Wister be your hospitality insurance expert. Contact us today! Click here: wister.insure)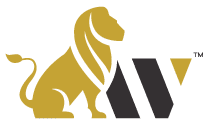 Cost of wedding venue insurance
A wedding venue insurance policy is a good way to protect the wedding venue against unexpected costs, such as damage to the venue. Additionally, this type of policy also covers the expenses of essential members of the wedding party. When buying this type of insurance, keep in mind that the cost of insurance varies depending on the amount of coverage you need and the overall budget of the wedding. 
The cost of liability insurance is the most expensive portion of the coverage, but it can save you money if you bundle it with other insurance policies. For example, a liability insurance policy for a wedding venue can cost as little as $175. You can also buy cancellation insurance for about $300 with some providers. 
Liability coverage options
Liability coverage is an important part of wedding venue insurance. It protects you against liability for bodily injury and property damage and pays for legal costs. Some policies also cover events like rehearsal dinners, set-up and removal. The cost of such insurance depends on the overall wedding budget. Liability insurance is also important for wedding vendors, as their vehicles can get into accidents. 
This coverage pays for medical bills and damages caused by your event. Some policies also pay for your guests lost or stolen gifts. Many venues will require that you carry liability insurance for your event. Other insurance options may also be necessary for your wedding, such as umbrella insurance. 
Cancellation coverage options
Cancellation coverage options are designed to cover the costs of a wedding or special event if something unexpected happens. This coverage protects both the event planner and the guests against financial loss. Some policies also cover the cost of lost deposits and nonrefundable amounts if guests cancel. Depending on the policy you choose, cancellation coverage may cost as little as $100 or as much as $300. 
This coverage is necessary for a number of reasons, including the financial investment you make in your wedding. It covers you against losses due to bodily injury, property damage, and alcohol-related accidents. However, it does not cover events canceled due to a natural disaster or other catastrophic event. In addition, cancellation coverage is not available in all states. It also excludes loss from governmental authority, infectious disease, or pandemic. Event cancellation insurance is often offered at a discount to customers who purchase it with a major credit card. Some policies also include bodily injury and host liquor liability. 
Reading the fine print of your policy
When choosing the right insurance for your wedding venue, it's important to understand the coverage levels and limitations. This way, you can ensure that you're covered in the event of an accident or other mishap. The most basic type of coverage is liability insurance, which covers you if you're held responsible for any injuries or damage to the venue. Other types of coverage are more comprehensive, such as cancellation coverage. 
Choosing the right insurance plan can be challenging. There are many factors that affect insurance rates and coverage levels. The first thing you need to consider is whether you need cancellation coverage. Some policies cover cancellations up to 365 days prior to the wedding. If you decide that you don't need cancellation coverage, make sure that you read the fine print carefully. If you're unsure, you can call the insurance provider and ask them to send you a copy of their policy.