How to Open a Wedding Venue
If you're planning to open a wedding venue, you'll need to know a few things. In this article, you'll learn how to choose a commercial building, research zoning laws, and find a wedding planner. You'll also learn about marketing a wedding venue. 
Hospitality Insurance is having a great risk mitigation plan. Let Wister be your hospitality insurance expert. Contact us today! Click here: wister.insure)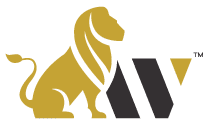 Choosing a commercial building
When opening a wedding venue, the location and size of the building are important factors to consider. Moreover, the building must meet the needs of the wedding market in the area. The type of venue to choose should also be taken into account. You should decide whether you want to open a multi-purpose venue or a dedicated wedding venue. 
The location should be accessible from major roads. It is important to consider the expected cash flow when planning for the venue. In addition, it must be able to accommodate large numbers of people. Lastly, the cost of purchasing or renting the space must be weighed against the projected revenue. 
Researching zoning laws
Before diving into the business of wedding venue management, it is crucial to research the zoning laws and building codes in the area you plan to operate your venue. If you have a specific location in mind, you can start by calling the county office of the jurisdiction where you'd like to operate your business. Once you've done this, you can then begin the process of evaluating your property and determining how much renovation it will take to bring it up to code. 
In some states, the zoning process is delegated to local municipalities. When researching zoning laws, you should also check with your local city or county to see what kind of restrictions may be placed on the land. In some cases, you may be required to provide a legal description of the property, such as a mete and bounds description or a parcel number. In addition, a professional survey of the property may be required if you're operating in an area where there are multiple parcels of land that share a common boundary. 
Finding a wedding planner
When you are opening a wedding venue, it is a good idea to find a wedding planner. This person will be able to help you with the planning and help save you time. Most wedding planners will be able to collect information and contact vendors on your behalf. They will be able to give you suggestions on the menu and timeline for your venue. 
One way to find a wedding planner is to use social media. According to a recent study, nearly all respondents interact with wedding vendors on social media. For instance, 83% of brides search for wedding planners through social media. Additionally, 68% of brides use social media to show potential wedding planners what they are looking for. 
Marketing a wedding venue
Marketing your wedding venue is one of the most important aspects of starting a wedding business. It can help you gain quality inquiries and gain exposure for your wedding services. There are many ways to do this, from websites and social media to print ads and word-of-mouth advertising. But there are certain tactics you should follow to get the most out of your marketing efforts. 
First, focus on your target audience. The average age of engaged couples is increasing, which means you need to make sure you appeal to a wider range of couples. It's also important to push the once-in-a-lifetime angle and make your wedding part of a larger adventure. For example, you can offer gift certificates to couples who got married five years ago at your venue. And don't forget to ask them why they loved your venue so much.