How to Ensure Hotel Trip Insurance
If you've ever stayed in a hotel and wondered how to insure your trip, you've probably been wondering if you should purchase insurance. Here, we discuss what to look for, the cost, and the Cancel for any reason policy. Also, we discuss medical coverage, Pre-existing conditions, and cost. To ensure you get the best deal possible, keep these tips in mind when shopping for hotel trip insurance. 
Hospitality Insurance is having a great risk mitigation plan. Let Wister be your hospitality insurance expert. Contact us today! Click here: https://wister.insure/resort-lodge-insurance/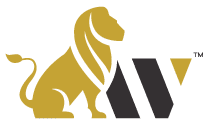 Cancel for any reason policy
Cancel for any reason coverage can be a lifesaver for travelers who are unsure of their plans. These policies are often inexpensive and will cover 100 percent of non-refundable trip costs if needed. Buying cancellation coverage is easy: you simply enter your trip details in a custom search form and select "Cancel for any reason." After purchasing the policy, you will receive a confirmation email. 
The Cancel for any reason benefit, otherwise known as CFAR, is a supplemental benefit offered by select travel insurance plans. You must purchase this benefit once you have booked your trip and paid your initial deposit. Afterward, you must meet certain requirements to receive coverage. CFAR benefits provide flexibility when it comes to canceling your trip so that you can recover a portion of the cost of the trip if necessary. 
Medical coverage
Before purchasing hotel trip insurance, you should consider what medical coverage you need. For example, you may not have Medicare coverage outside of the United States. Fortunately, many policies offer travel protection for those with pre-existing conditions. However, it's important to note that you must purchase your policy within the right timeframe. Pre-existing conditions aren't always covered by travel insurance, so make sure you understand the policy's exclusions. 
Some policies only cover certain aspects of your trip, such as medical and evacuation expenses. They don't cover lost or stolen luggage, so you may want to consider getting supplemental travel medical insurance in addition to your basic plan. Also, make sure to check if you're covered if your trip involves recreational drugs or excessive drinking. Some policies also exclude coverage for high-risk activities such as playing dangerous sports or traveling against government advice. 
Pre-existing medical conditions
Having a pre-existing medical condition doesn't always mean you can't get hotel trip insurance. Some policies waive this condition if you buy insurance before the deposit for the hotel room is made. However, you must be medically fit to qualify for such a waiver. Also, you must buy the policy within 10 to 21 days after paying the initial deposit. Some companies even require that you purchase this kind of insurance before the trip to qualify. 
While it is always better to have an insurance policy even if you have a pre-existing medical condition, this does not mean you can't get it. Some companies offer a waiver for pre-existing conditions but they do have certain restrictions and exclusions. The best thing to do is research the insurance company's policy carefully. You need to make sure the policy covers the medical expenses of your family members, otherwise, you will be paying more than you have to. 
Cost
Most travelers should factor the cost of hotel trip insurance into their travel budget. This way, you can avoid unexpected costs, such as medical bills, and get the coverage you need without breaking the bank. You can also choose a policy that covers emergencies, such as theft. But it's important to check the fine print. In case you're not sure whether this type of insurance is right for you, here are some tips. If you have any questions, feel free to ask the insurance agent. 
Before you choose a plan, remember that the cost will vary from provider to provider. Some plans cover the cost of delayed flights, hotel stay cancellations, and even lost luggage. Other plans cover medical expenses. Some companies even offer customized plans, which you can find online. However, it is important to read the fine print and carefully compare coverage and premiums. Moreover, check the exclusions and limitations of your policy to see if you have covered everything you need.