How to Find a Wedding Venue Insurance Policy?
Several factors need to be considered before purchasing wedding venue insurance. These include costs, types of policies, and exclusions. Choosing the right insurer is also a crucial decision, as the policies vary in terms of the level of coverage. However, there are several things you can do to reduce the costs and find a policy that meets your needs.
(Looking for Company Insurance? Contact us today!)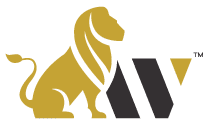 Cost of wedding venue insurance
The cost of wedding venue insurance can vary greatly, depending on the amount of coverage you choose. It can range from as little as $100 per person to more than $3,500. Some providers offer a discount if you purchase multiple insurance policies. In addition, some insurance providers may offer cancellation and postponement coverage for an additional fee. 
You can buy liability insurance that covers injuries and property damage. This coverage includes liability for wedding receptions and the rehearsal dinner. It will also cover any damage done to the venue. It also includes medical coverage. You can purchase this type of coverage a day or two before the wedding, which is convenient if you plan to have a rehearsal dinner or other pre-wedding events. 
Types of policies
There are various types of wedding venue insurance policies. Some of them are included in general business insurance policies, while others may only be needed by a venue that hosts weddings. Having a general policy in place is essential for any business, but just one claim could cause a loss of insurance options. A venue that hosts weddings can protect its premiums by requiring third-party renters to obtain insurance. 
Wedding venue insurance policies cover items that are damaged or stolen because of theft or other incidents. It also pays for the repair of such items. However, it is important to remember that the insurance carrier may exclude certain types of damage. For example, weather damage might only be covered if it occurs during the wedding. 
Exclusions
Liability coverage will protect you and your venue from damage due to an event that is not your fault. It also covers injuries caused by someone else at your event. Some policies also cover the cost of medical bills for those injured at the event. However, some exclusions apply. Check the policy to ensure you're covered for the type of event you're hosting. 
If a wedding is canceled due to rain, most policies won't cover it. This is especially true if the rain is so severe that it prevents guests from getting to the venue. Some policies also exclude claims caused by weather-related issues such as COVID-19. Moreover, some policies do not cover cancellation or loss of funds due to government action or communicable diseases. 
Location considerations
When buying wedding venue insurance, location is a key consideration. You need to consider several factors before making a final decision. Some of these factors include aesthetics, practical concerns, and the number of guests you expect. This will help you find a suitable policy and ensure that you are not left without coverage. 
The cost of wedding venue insurance will vary depending on your circumstances. Some venues will include catering and other services, which may cut down on your costs. Some venues have lengthy waitlists, and others are only available during certain seasons.