How Technology is Transforming the Hotel Industry
Whether it's a new way to check in or a way to reach out to a specific group, technology is transforming the hotel industry in many ways. Here are just a few examples: Mobile check-in, chatbots, Contactless payments, and Flexible check-out. These new technologies are helping hotels meet the needs of their customers and increase their revenue. Read on to learn more. 
(Looking for a Insurance For Bed And Breakfast? Contact us today!)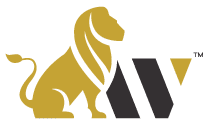 Mobile check-in
Hoteliers can now offer their guests a mobile check-in solution. The technology allows guests to check in before arriving and can be used from the comfort of the middle seat on a flight. The mobile check-in app allows hoteliers to streamline check-in and free up staff time for more valuable tasks. 
Mobile check-in allows hotel guests to bypass the hotel's reception area and can speed up check-in by up to 70 percent. This service also reduces guest waiting times, as guests are only required to provide the information needed. This also reduces contact time with the hotel's reception staff, which allows them to provide personalized and engaging service. 
Chatbots
Using chatbots in hotel customer service can be a valuable addition to a hotel's digital transformation. They can be trained to respond to guest questions, and can even collect data about consumer trends. This information can improve customer satisfaction and loyalty. Furthermore, chatbots can answer thousands of questions at once, which is impossible to do with human customer service agents. 
With hotels constantly coming up with new packages, deals, and offers, chatbots can help them reach out to their customers and promote special offers. Chatbots can also be deployed on social media channels, such as Facebook Messenger and Instagram. 
Contactless payments
Contactless payments in the hotel industry are becoming more popular. This technology eliminates the need to use a credit card or a debit card. Instead, guests can make purchases using a phone, tablet, or smartphone. It only takes 15 seconds to make a transaction, twice as fast as a credit or debit card. 
The hotel industry has realized that contactless technologies can improve customer experience and decrease the risk of cross-contamination and pandemic illness. Additionally, contactless technologies protect hotel staff from contamination and virus spread. These benefits allow hoteliers to protect the health of their visitors without sacrificing the quality of their services. 
Flexible check-out
The hotel industry is changing with flexible check-out technology. This revolutionary system allows guests to check in and out of their rooms when they want to. For example, a hotel that offers flexible check-in times may be able to increase its revenue by charging guests who check in early on a Monday. Likewise, a hotel that offers flexible check-out times may be able to upcharge its customers who check out late on a Friday or Saturday. 
Flexible check-in and check-out technology are helping hotels improve the guest experience. It is well known that first impressions have a huge effect on customer satisfaction, and mobile check-ins eliminate the need for face-to-face interactions. Additionally, these systems tie in with the wider contactless technology trends. In addition, the new technology is a welcome change for COVID guests, who are often nervous about their first visit to a hotel.