How Much to Tip Your Wedding Venue Coordinator
Your wedding venue coordinator is a vital part of your wedding, and they have a great deal of responsibility. They make sure everything runs smoothly. Often, they are hired by the venue itself, but it's natural to wonder whether or not they deserve a tip. Here's some guidance: 
Hospitality Insurance is having a great risk mitigation plan. Let Wister be your hospitality insurance expert. Contact us today! Click here: wister.insure)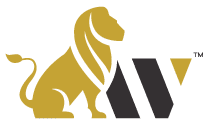 Gratuities are a voluntary expression of appreciation for good service
Gratuities are an easy way to show appreciation for your wedding venue coordinator. Most vendors will expect a tip, but there are no set guidelines on how much to leave. The tip is usually left as a token of gratitude for exceptional service. Depending on your budget, you can also include a service charge in your contract, but some venues will leave gratuity discretionary. If possible, ask the venue coordinator for details on how much to leave. 
A tip is a simple and thoughtful way to show your appreciation for excellent service from a wedding venue coordinator. Typically, gratuities range from ten to fifteen percent. You can also choose to leave a gratuity to other venue staff, such as valet and coat check staff. It is up to you to decide how much to leave, but the suggested amount is generally between $50 and $100. 
Handwritten thank-you notes are a classy gesture
Handwritten thank-you notes are a great way to show appreciation to wedding vendors and the people who work on your wedding. These notes should be personalized, highlight certain things that stood out to you, and address the reasons why you are grateful. You can also present your notes at the reception to show your gratitude. Whether you choose to use a stationery kit or a custom card, your thank-you notes will be appreciated. 
While you don't have to tip wedding vendors, a handwritten thank-you note is always a nice gesture to make. If you aren't able to hand-write a note, you can always leave cash in an envelope and hand it over to the wedding venue coordinator. 
Handwritten thank-you notes are a nice gesture
Although not required, handwritten thank-you notes are a nice way to show appreciation to wedding venue coordinators and other venue staff. Unlike emails, these notes convey a personal touch that is not possible through a computer. It's also a nice gesture to give personal thank-you notes to venue assistants, servers, and valet attendants. If you're not able to write a personal note, you can delegate the task to a venue shift manager. 
Many vendors don't expect tips, so consider giving them small gifts to show your gratitude. In addition to giving wedding venue coordinators and venue staff small tips, consider writing a wedding rave review or referring them to friends and family.