How Much Is Venue Insurance?
You can find discounts on liability insurance for venues that host a single event, but you must know how much it costs to cover all of these risks. There are many factors to consider when choosing a policy, including liability limits, cancellation policies, and discounts. Below are some tips that can help you determine how much venue insurance to purchase for your next event. Read on for more information. You might be surprised by the cost. Here are some tips to keep in mind before signing on the dotted line. 
(Looking for a lodge insurance company, contact us today!)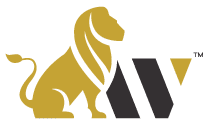 Cost of event insurance
The cost of venue insurance varies depending on the type of event, and the size of the event venue. Commercial events are large gatherings with many different things going on. They will also have dozens of vendors – most of whom will be covered by business owners' policies. Insuring an entire event is much more expensive than insuring individual vendors. Private events will also have alcohol, usually in the form of champagne for the guests, and an open bar. 92% of weddings serve alcohol, with the average cost of serving it being in the vicinity of $2,500. 
Liability limits
In addition to liability coverage, you should consider other options to protect your event. Event liability coverage protects you from the costs of cancellation or damage to your guests and property. This type of coverage is particularly important for events that take place on rented property. It can cover things like damaged chairs and tables, stains, and spills. Another option is hired auto liability insurance, which covers autos you rent out to guests for events. The amount of coverage you need depends on your specific needs and budget, but it is important to consider liability limits before purchasing coverage. 
Cancellation policies
If you're a venue owner, you've probably wondered "How much is venue insurance?" Fortunately, the answer is more affordable than you might think. A venue insurance policy will cover the legal costs that you incur due to an accident, including attorney fees, administrative costs, compensatory payments, and other expenses. You can purchase this insurance as a stand-alone policy or as part of an overall workers' compensation insurance package. 
Discounts
If you're planning a big event, you may want to get venue insurance to cover the expenses that may arise. You might have spent months planning the event, but there are unforeseen circumstances that can ruin your plans. This insurance is an excellent way to protect yourself and your venue's investment. Read on for some of the top discounts for venue insurance. You'll be glad you did! Listed below are some of the discounts available for venue insurance. 
Other options
In addition to general liability insurance, venues may require special events coverage to protect themselves in case of unforeseen incidents. Luckily, special event liability insurance is relatively inexpensive and is also a useful addition to a venue's overall insurance program. Depending on the event, special events liability insurance may be a great way to protect yourself, your sponsors, and your vendors. In addition to general liability insurance, venues may also require special event insurance, multiple-location coverage, or multi-day coverage for their special events.