How Much Is Venue Insurance?
In case of a venue, the most important consideration is to take out property insurance. This type of insurance covers your building, contents, and income against a variety of perils. Wister insurance offers a unique form of coverage that is based on exclusions. Generally, the exclusions are fraud, intentional damage, and earth movement. However, you can always purchase a special form of insurance to include these specific types of risks. 
(Looking for a commercial liability insurance company? Contact us today!)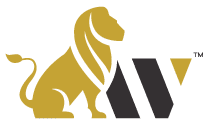 With insurance for as little as $105 for a small wedding, you can rest assured that your event is covered against the possibility of accident. The same company can insure your festival or large festival with 5,000 attendees for up to $1,500. But how does an insurance company cover the risk? Event Helper has the answer for you! 
General liability insurance costs range from $150 to $257
In case you are hosting an event at your venue, you'll need to purchase special event insurance. This type of policy covers the expenses incurred by your attendees, including medical bills up to the policy limits. The cost of such insurance policy varies depending on the duration and number of attendees, the type of event, the insurance provider, and the risks involved. The costs below reflect policies for events that host 100 or fewer guests. The cost will increase if you are hosting a large event. 
Depending on your needs, your venue insurance policy may cost anything from $155 to $550. Some policies even cover the loss of gifts and deposits, which can easily exceed this figure. It's important to consider the risk of loss of your guests' gifts and property when purchasing a venue insurance policy. This coverage can also cover the damage or loss of your venue itself. While it may not sound expensive, it will protect you against costly lawsuits from guests if a loss of property or liability occurs. 
Business income protection coverage reimburses you for non-refundable expenses
Property insurance for a small business often includes business income protection coverage. Business income protection coverage reimburses you for unexpected expenses or lost income due to property damage or theft. While property coverage is important, it's not enough to protect your business from financial loss. Having business income protection coverage can protect you from financial losses if unexpected expenses or extra expenses prevent you from running your business. It can also cover unexpected extra expenses that may occur during repairs. 
Insurers typically use an agreed value worksheet to determine whether a business should be insured. For example, if a fire causes a facility to close for six months, the insurer may reduce the claim payment by the amount of uninsured expenses. This is often discovered during a disaster, when the costs are highest. Therefore, it's important to consult an insurance agent if you suspect you are under-insured. 
Cancellation wedding insurance reimburses you for non-refundable expenses
Cancellation wedding insurance pays for nonrefundable expenses, such as venue rental, catering, and transportation. It can also cover the difference between a less expensive vendor and a more expensive one, including the costs of special attire for the wedding party. Some policies even cover the cost of the honeymoon. There are many exclusions, though, including some activities and hazardous sports. Make sure to review your policy carefully before buying it. 
The lowest liability limits may cost around $100. The highest are about $300. Depending on the coverage plan, you may need to pay an additional $200 for cancellation/postponement coverage. In addition to cancellation and postponement coverage, many plans also cover the cost of the rehearsal dinner and flowers. Depending on your coverage, it may also cover additional expenses, such as a photographer, musicians, or caterers. However, some coverage may not cover the costs of the rehearsal dinner and/or venue.