How Much Is the Insurance on a Concert Venue?
If you run a concert venue, you should look into TULIP or Tenant Users Liability Insurance Protection. These are short-term policies designed to provide liability insurance to users of venues. For example, an auditorium with 500 seats can purchase a TULIP policy for a low rate. This policy will provide $1,000,000 of general liability coverage for event organizers, which is a better deal than paying $300 or more for the same coverage.
(Looking for Resort and Lodge Insurance in McAllen? Contact us today!)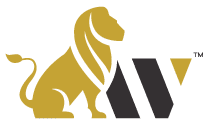 General Liability
When putting on a concert or festival, it is essential to have general liability insurance to cover yourself in case someone is injured. This coverage can cover the medical expenses of those who have been injured while attending your event, as well as the property of other third parties. This type of insurance can also protect your venue's assets. 
The cost of this insurance depends on the nature of your event. For example, if you are hosting an outdoor concert on a warm summer day, you might pay $150 to $350 for general liability coverage for your venue. This price will increase as the number of attendees increases, and the duration of the concert will also affect the price. Regardless of the cost of your insurance, you should have a concert insurance policy on hand. Otherwise, your company's general liability insurance may not be sufficient. 
Liquor liability
Having a concert or event at a venue with an alcohol license can protect you and your customers from potential legal liabilities. Liquor liability insurance is a must if you plan on serving alcoholic beverages. You need to be sure that you're in compliance with the laws in your state. The New York State Liquor Authority offers 30 different permits for alcoholic beverage establishments. The California Department of Alcoholic Beverage Control is another state agency that issues licenses for alcoholic beverages. 
Liquor liability insurance protects your venue against accidents and injuries involving alcohol. It also protects the venue's employees from accidents that cause them to suffer losses. In case of an injury or loss, this insurance will pay for the medical costs and lost wages of employees. Liquor liability insurance can be obtained through an insurance agent or through the Express Markets, a service that allows agents to access multiple carriers at once. 
Business interruption
There's a lot to consider when purchasing business interruption insurance for a concert venue. Purchasing the right insurance policy can help you avoid costly lawsuits, and it can also help protect your business in case of an emergency. One company that provides business interruption insurance for concert venues is First Mercury. However, this company has denied claims in the past. 
First, consider the policy's exclusions. Many policies do not cover communicable diseases, which means you may have to pay out of your own pocket if a virus makes it impossible to perform at the venue. Some policies also exclude coverage for terrorism, which is particularly important for venues that host large crowds. 
Damage waivers
If you're planning on hosting a concert, festival, or other special event, you'll want to ensure that you're covered. There are several types of insurance you can purchase. Liquor liability insurance covers incidents involving alcohol on the premises, while worker's compensation insurance covers injuries sustained by venue employees. These policies cover everything from medical costs to lost wages. They are also available through an insurance agent. 
Insurance for concert venues varies widely, so it's important to consult with a specialist broker to find the right policy. Certain factors, such as the size and capacity of the venue, and its history, will influence the premium. A broker will be able to help you keep premiums low and ensure your event is protected. 
Cost of event insurance
Event insurance is essential for concert venues. Most venues require a policy that includes at least $1 million in general liability coverage, but some may require more. The cost of this coverage will depend on the type of concert you're planning, and the size of the audience. Even a minor injury can lead to a lawsuit, and concert insurance will protect you and your venue. 
Event insurance policies range in price, but they can range from a few hundred dollars to $257 per day. The amount you pay will depend on the type of insurance coverage you need, the number of people expected to attend the event, and whether or not you'll serve alcohol. It's best to shop around and compare prices.