How Much Is Insurance For A Venue?
The answer to the question, how much is insurance for a venue, is as varied as the types of events it hosts. There are liability insurance, damage waivers, and event cancellation insurance to consider. This article will provide you with a comprehensive guide to liability insurance for venues. It also covers damage waivers, Travelers' insurance, and Event cancellation insurance. Once you know the basics of liability insurance, you can compare and contrast policies to find the right one for your needs. 
(Looking for a lodge insurance company, contact us today!)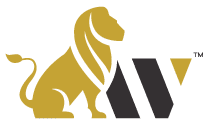 Event cancellation insurance
A venue should have a plan that covers event cancellation costs, even if the event was planned well and there was high attendance. The cost of insurance can vary widely, depending on the type of event and its size and duration. The larger the event, the greater the potential losses. However, even the most comprehensive plan won't cover all losses. For instance, if a major natural disaster occurs, the venue's insurance policy may not cover the costs for any damage or loss that was caused by the event. 
Many insurers now exclude coverage for the risk of infectious diseases, such as COVID-19. Because COVID-19 has a wide range of consequences, it can also be difficult to determine the cost of cancellation insurance. Some insurers offer COVID-19 coverage, but this is not a standard policy. If you're unsure of what your coverage will cover, talk to an insurance agent before you buy the policy. 
General liability coverage
Getting a general liability policy for your venue is crucial for its safety. Unlike legal liability, this policy pays for third-party injuries and damages that occur during events. For example, if an employee injures someone while working at the venue, your insurance will reimburse you for the expenses. Similarly, if a client is injured due to your business' negligence, you'll be reimbursed for the cost of medical treatment. 
While there are different types of liability policies, most policies cover events that occur at a venue. If your venue hosts a large concert, you should get general liability coverage for that as well. If you have an event that involves hundreds of people, you should consider buying liability insurance for a venue. This insurance will protect you and your assets in the event of an injury or accident. You can get a policy issued the day of the event and have it automatically covered as an additional insured. 
Damage waivers
If you're considering hosting a party, wedding, or event at a venue, you should consider purchasing general liability insurance. This type of insurance protects both the venue and event organizer against lawsuits. Without insurance, event organizers risk losing their venue and risk facing a large repair bill – as one recent case showed. Even if the event is a small one, the costs of replacing a damaged hardwood floor can reach thousands of dollars. 
The cost of special event insurance ranges from $150 to $257. The price depends on the length of the event, attendees, risks, and the type of insurance. Most policies include up to $2 million in coverage, but some venues require proof of liability insurance in advance. For example, a one-day event may cost $130, while a two-million-dollar event will cost a couple of thousand dollars.