How Much Is Innkeepers Insurance?
If you are innkeeping, you may be wondering how much is innkeeper's Umbrella liability insurance. This type of insurance should cost between $10 and $20 per month. It can protect you financially from legal liabilities if you are sued by a guest or a third party for damage or loss of the guest's property. There are several factors that you should consider when choosing this type of insurance. Innkeeper insurance is an essential investment in the hospitality industry. Read on to find out what to look for in this type of policy. 
(Looking for an Umbrella Liability Insurance? Contact us today!)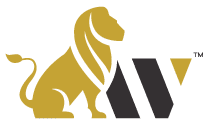 Business income coverage
Innkeepers should calculate the total amount of their business income and expenses before purchasing an insurance policy. Typically, business income coverage is based on a 12-month projection. This projection should reflect the worst-case scenario if the business is closed for any length of time. Hartford agents can help you determine your estimated business income and expenses. In this case, business income coverage will cover the income lost during the downtime, and normal operating expenses will be covered. 
Innkeepers insurance policies vary in cost depending on many factors, including the finer details of your operations. Your business income can be higher or lower than that of your competition. Depending on the number of employees you have, how much money you earn, the number of vehicles you use, and other factors, your premiums may differ. However, it is essential to make sure your policy covers the exact risks your inn faces. 
Limits of liability
Innkeepers' liability insurance provides protection to innkeepers who own or operate hotels and motels. The insurance covers the costs of restoring and replacing lost or stolen guest property, as well as providing safekeeping services for guests. Most innkeepers' liability insurance policies have a limit of $1,000 per guest. However, these limits may be insufficient if guests are left without adequate insurance, or if the innkeeper is negligent. 
The most common reasons for innkeepers' insurance are liability arising from negligence and breach of duty. These cases often involve obnoxious guests or unsafe conditions. In such cases, the hotel's liability insurance coverage takes on a greater role. A lawsuit alleges that the innkeeper was negligent in failing to change locks after a theft report was received. It also alleges that the hotel failed to regularly monitor and maintain its video system, and that it created a false sense of security by negligently placing the video equipment. 
Excess Liability & Umbrella policies
Getting the right insurance policy for your bed & breakfast is essential if you are going to be successful in the bed 'n' breakfast business. Innkeepers need to protect their personal belongings and the property of residents and guests. A commercial innkeeper insurance policy includes a variety of coverages, including property damage, liquor liability, and inland marine. Many policies have the option of adding additional coverages that cover losses excluded by your primary policy. 
Umbrella insurance provides additional coverage for accidents, lawsuits, and other damages. This type of insurance protects your assets and pays for legal defense and medical expenses. For example, your homeowners insurance policy may not cover the cost of a car accident, but your umbrella insurance coverage could pay for the expenses. If a guest gets injured at your inn, your umbrella policy would cover the medical bills, legal defense, and other expenses that result from the accident. 
Other coverage options
If you are looking for a bed & breakfast insurance policy, there are a few different types of policies that you can purchase. Each policy can come with its own specific add-on coverages, and the following are a few of the options you should consider: 
An innkeepers liability insurance policy protects you in case of lawsuits that arise due to guests' injuries and property damage. These policies also provide insurance coverage for the safekeeping of your guests' property. They generally have a limit of $1,000 per guest, but these limits are only applicable in certain circumstances, such as civil unrest and natural disasters. This isn't enough for most innkeepers.