How Much Does Bed and Breakfast Insurance Cost?
How much does bed and breakfast insurance cost? General liability insurance covers property damage or theft from guests, but it doesn't cover everything. Be sure to ask about the policy's specifics, including exclusions, limits, and deductibles. American bed and breakfasts spend between $350 and $700 per year for $1 million in liability coverage. Liquor liability and Worker's compensation insurance are also important but may be more expensive.
(Looking for a general liability insurance company? Contact us today!)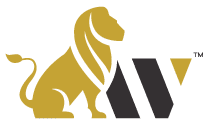 Innkeepers' liability insurance
While most insurance policies for innkeepers are designed to cover the physical structure of a hotel, the cost of innkeepers' liability insurance will depend on the fine details of the operation. A policy should cover guests' personal property while they're on the property, which typically ranges from $250 to $2,000 per day. Innkeepers' liability insurance is a good choice for inns that offer multiple types of accommodations, including guest rooms and cottages.
Bed and breakfast owners need the same protection as commercial property owners. Both types of insurance must be customized to reflect the innkeeper's particular needs. Innkeepers' liability insurance should include coverage for personal belongings, as well as liability coverage for residents, such as parents and grandparents. Innkeepers' liability insurance should also include coverage for liquor and foodborne illnesses, as these risks may not be covered under standard insurance.
Liquor liability insurance
The cost of liquor liability insurance for a bed and breakfast varies. It usually costs $75 per month. Rates may be higher for bed and breakfasts with a higher risk level. If your bed and breakfast serves alcohol, you should consider purchasing a business owner's policy. This type of policy bundles general liability insurance with commercial property insurance, and may also include workers' compensation insurance. Workers' compensation is important because it covers any medical expenses incurred during a work-related accident. Also, consider purchasing commercial auto insurance for your business.
Although liquor liability insurance is costly, it is a good idea to protect yourself and your guests. Some underwriters will cover incidental exposures, such as a bottle of wine left in a regular guest room. However, some insurers will not cover liquor liability in such a case. It is better to consult a lawyer before making a decision. Your insurer can tell you more about the appropriate coverage for your bed and breakfast.
Worker's compensation insurance
You may need to consider worker's compensation insurance if you're running a bed and breakfast. The cost can vary by state, but it will cover lost wages and medical costs if an employee is injured on the job. In addition to Worker's Compensation, you may need to purchase commercial auto insurance. A bed and breakfast owner may also need liability insurance. But the cost of these policies is worth the added protection they offer.
General liability insurance is an important part of any bed and breakfast business. This coverage covers damage to guest property, including clothing, and more. However, it does not cover everything. You should discuss the specifics of your policy with your insurance agent. In the United States, bed and breakfasts spend $350 to $700 a year for a $1 million general liability insurance policy. Worker's compensation insurance coverage for bed and breakfast businesses is typically more expensive than that, but this type of policy is necessary for protecting your property.