How Much Hotel Umbrella Insurance Coverage Do You Need?
To decide how much hotel umbrella insurance coverage you need, consider the following factors: Price, Extensive situations for which it might be necessary, and Requirements. In this article, we'll take a closer look at each of these factors to make the final decision on the right level of coverage. After all, your bottom line is the most important factor in determining how much hotel umbrella insurance coverage you need.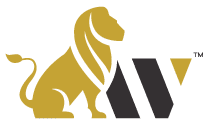 Cost of hotel umbrella insurance
You should consider the cost of hotel umbrella insurance coverage before purchasing it. The insurance covers the extra liability that your business faces. However, you must remember that this type of coverage is complicated. As a result, you must consult an insurance agent who specializes in hotel liability insurance to find the best price for this coverage. You can negotiate with the underwriter to find the best rate by purchasing the insurance through an agent with a sufficient volume. 
Commercial Property Insurance covers your building, equipment, signage, and other insurable property assets. If you plan to hold special events at your hotel, you should consider obtaining additional property insurance coverage for these events. Your guests entrust you with their property while they are staying in your hotel. Purchasing Innkeeper's Liability Insurance coverage will protect you against claims from guests over the cost of their property while they are on your property. The coverage limit on this insurance is typical $1,000 per guest. If you plan on serving alcohol at your hotel, you should purchase a commercial umbrella insurance policy. 
Coverages offered
As the owner of a hotel, you may be wondering: How much hotel umbrella insurance coverage do I need? Liability exposure in hotels is high and can include product liability and premises liability. This coverage is particularly important for hotels, as they may have thousands of occupants. In addition, the amount of coverage should match the value of your assets. Below are some general guidelines for choosing a hotel umbrella policy. Here are a few other tips for hotel owners. 
Whether you need to cover your building or your contents, a comprehensive hotel insurance portfolio will give you a better idea of what you need. You should consider the following coverage types: property and liability for the hotel structure, signs, law and ordinances, cyber liability, business auto, and more. You should also consider the amount of liability you need for specific events and activities. By knowing the minimum amount of liability coverage you will need, you can determine what you need. 
Requirements for obtaining it
You may be wondering if you need to take out additional hotel umbrella insurance coverage. The fact is that there are many types of policies. You can either choose one that provides the minimum amount of coverage, or you can opt for a more comprehensive plan. A hotel umbrella policy can provide valuable protection against unexpected situations, such as fires or floods. You should also consider if your business location is susceptible to inclement weather. 
As a business owner, you must understand the limitations and benefits of hotel liability insurance. This type of policy will cover any expenses associated with the legal defense and court costs of a person who suffers an injury while visiting your hotel. If you want to get a more comprehensive policy, you can consider purchasing business liability insurance. A hotel umbrella insurance policy will also cover any costs incurred during your business activities.