How Much Does Wedding Venue Insurance Cost?
You've decided on a venue, but you aren't sure how much wedding venue insurance costs. If you're wondering how much wedding venue insurance costs, you've come to the right place. Here you will find information about top providers, Wister Insurance. Read on to learn how much they cost on average and whether they're worth the money. 
(Insurance for bed and breakfast, contact us today!)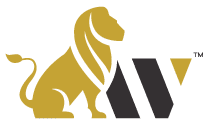 If you're looking for an affordable option for your wedding venue insurance, look no further than Wister Insurance. This company has been serving couples for two decades, and its insurance options cover everything from liability to wedding cancellation. The liability coverage covers injury and property damage, and it reimburses expenses before other types of insurance kick in. In addition, it covers the cost of unforeseen situations such as severe weather, sudden illness, or a vendor's bankruptcy. 
If you are getting married in a venue that is expensive to insure, you should consider purchasing insurance for your wedding venue. This will protect you and your guests from lawsuits, as well as cover the cost of hiring a lawyer to defend you. A typical policy will cost approximately one percent of your wedding budget. 
When purchasing wedding venue insurance, make sure to check the deductible. A higher deductible will lower costs, but the policy will not cover losses from COVID-19 or communicable diseases. Consider your guest count, several days covered, and venue type before deciding on a plan. It may be best to shop around for the best price and coverage before your big day. 
The benefits of wedding venue insurance extend beyond property damage and loss. It can also protect against problems with wedding vendors. In the case of a disaster, it covers the additional costs of hiring replacements. The insurance also covers expenses incurred as a result of cancellation or postponement due to a covered event. This type of coverage also protects the bride and groom, as well as their wedding party members. 
You can find insurance for wedding venues from a variety of companies. Many will offer general liability coverage for your event, but you may want to add on additional coverage to protect yourself. Other wedding venues may have their liability insurance, but it is always a good idea to compare quotes and find out exactly what they cover. 
When it comes to wedding venue insurance, the biggest concern is whether you're covered. Most homeowners' insurance policies only cover liability for damages to their property, but wedding venues are a different story. Not only can you lose the money you've already spent on a wedding, but you also risk being in an auto accident after the event is over. The good news is it offers wedding venue insurance that will help you recover from any mishaps.