How Much Does Wedding Venue Insurance Cost?
There are several different ways to get an idea of how much a wedding venue insurance policy will cost, from how much it covers liability to how much it covers cancellation and liquor liability. You should know what your deductibles are and which companies offer the best value for your money. Here are some of the things you should look for in your wedding venue insurance. This will help you choose the best policy for your needs. If you don't have a lot of money to spend, you may want to go with a basic policy from a trusted company. 
(Hospitality Insurance is having a great risk mitigation plan. Let Wister be your hospitality insurance expert. Contact us today! Click here: https://wister.insure/difference-between-bb-insurance-and-innkeepers-insurance/)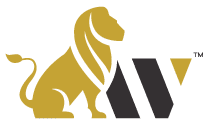 Liability coverage
If you're hosting a wedding at a venue that doesn't carry its liability insurance, you must obtain a separate policy to cover these potential issues. This coverage will protect you from claims arising from intoxicated guests who might cause property damage or injury. Liability coverage for wedding venues can also protect you if you sell goods at your events, such as food and drinks. This coverage may also cover personal injury and property damage claims. In addition, liability insurance for wedding venues also protects you from financial loss if you're unable to hold your wedding due to an accident. 
In addition to liability coverage for wedding venue insurance, you should consider special event liability coverage. This type of coverage can protect you against several common situations, such as damages caused to guests during the event. Liability coverage can also help cover the costs of medical bills if someone is injured. Most policies provide 24-48 hours of coverage, which ends when the reception ends. But, they may not be enough coverage for the worst-case scenario. 
Cancellation coverage
You may wonder how much cancellation coverage costs at a wedding venue. There are several different policies available, and the premiums can vary widely. One type of policy pays for up to $5,000 in damages, while the other only covers losses caused by infectious diseases. You may also want to consider buying insurance for your honeymoon, or an after-party after the wedding. Wedding venue insurance is worth a try if the unexpected happens. 
Some policies cover up to 14 days before your wedding, while others only cover cancellations that result from extreme weather conditions. In addition, some venues require that you provide proof of insurance 30 days before the event. However, wedding insurance covers cancellations that are caused by unforeseen circumstances, such as a photographer failing to deliver photos or a florist going bankrupt. While liability coverage is the most common form of cancellation coverage, it is not cheap, costing hundreds or even thousands of dollars. 
Liquor liability coverage
If you are a host of a wedding reception or are planning to serve alcohol to guests at your reception, you should have adequate liquor liability coverage. Liquor liability coverage is particularly important if you are a bar or restaurant. It is designed to protect you in case of alcohol-related accidents and provides a defense against any lawsuit. It also responds from a damages perspective, excluding the business of selling alcoholic beverages. 
One of the biggest risks when serving alcohol at a wedding is the possibility that it will get out of hand and cause property damage. There may be fights and accidents that occur and the venue will likely blame you. Liquor liability coverage protects you from such consequences. While it is not always cheap, it is worthwhile to take out a policy to avoid such an eventuality. However, remember that if you plan on selling alcoholic beverages at your wedding reception, you need to pay more than the minimum amount. 
Deductibles
Your homeowners or renters insurance may cover some of your wedding expenses. If so, check the policy to determine how much coverage you need and what deductibles apply to your wedding venue insurance. A high deductible could lead to you losing your wedding vendor deposits. Additionally, you may not have enough money to cover all of your wedding expenses if an unforeseen event occurs. Be sure to check with your homeowners insurance provider to determine what they cover before signing on the dotted line. 
The insurance policy will also cover your deposit if the groom cancels the wedding. Some policies are purchased up to 30 days before the wedding, but you may find it more beneficial to purchase the policy a year or two beforehand. Some policies will only cover certain expenses, such as the venue deposit, but others will cover everything, including the cost of wedding decorations. Make sure to compare prices before signing on the dotted line.