How Much Does Travel Insurance Cost?
Travel insurance premiums can range greatly, depending on the coverage you need. Some companies offer several different policy maximums, ranging from $10,000 to two million dollars. Higher policy maximums mean higher premiums, but higher coverage means less money out of your pocket if you need to file a claim. Your policy may also have different deductible amounts, which are the amounts you have to pay before the insurance company starts paying out costs. Generally, a lower deductible is recommended, particularly for a short international travel insurance trip. 
(Looking for Wister B & B Insurance company? Contact us today!)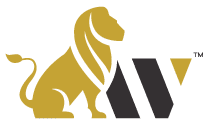 Cost of comprehensive travel insurance
When it comes to travel insurance, the cost is a major factor. The cost of a comprehensive plan can range anywhere from four to eight percent of a person's trip expenses. While there are some cheaper options, they may not provide comprehensive coverage. Many basic travel insurance plans include very limited coverage and will only reimburse you if you have to cancel your trip for a specific reason. 
If you are worried about COVID and want to travel to Canada, make sure you are covered. Some policies will reimburse you for one-way economy airfare, as well as expenses incurred during a quarantine. Some also provide coverage for repatriation if the insured traveler dies abroad. However, this type of coverage is only available to Canadian citizens with valid provincial health cards. Depending on the policy, you may not need this type of coverage, but it's still a good idea to find out if it's available before traveling to Canada. 
Cost of trip interruption coverage
Trip interruption coverage can help travelers recoup the costs of a trip that has been delayed by an illness or other emergency. This insurance can also cover the costs of additional travel and accommodations. For example, trip interruption coverage can help cover the cost of a last-minute flight home. This can be a lifesaver for travelers who have invested a lot of time and money in a trip. 
When it comes to trip interruption coverage, it's best to understand what it covers. The main benefit is reimbursement for reasonable expenses, up to the limit specified in your confirmation letter. This coverage is limited, though, so don't expect to receive lavish benefits. In some cases, airline policies may also offer meal vouchers and hotel accommodations. However, these plans don't provide the same level of coverage as travel delay insurance. 
Cost of international medical insurance
When you're traveling abroad, it's important to think about the cost of international medical insurance. Without it, even a simple checkup at a doctor's office could cost you hundreds of dollars. And if you're hospitalized or receive medical treatment, you'll be responsible for all of the expenses if you don't have medical insurance. So, if you're traveling to the US on business or for a longer vacation, you should consider buying medical insurance before you leave the country. 
The cost of international medical insurance when buying travel insurance is often covered under the policy's 'out-of-network' benefits. While you'll pay a higher premium for this coverage than a single-trip policy, the peace of mind it offers is priceless. Plus, it'll protect your budget from unexpected costs. 
Cost of trip cancellation coverage
The cost of trip cancellation coverage on travel insurance varies depending on the policy you choose and the specific risks you are willing to take. If your travel plans are ruined due to several reasons, the insurance will reimburse you for a percentage of the cost of your trip. However, the reimbursement is limited and usually only covers between 50 and 75 percent of the total cost. If you're traveling in a foreign country, consider getting this type of insurance. 
Some travel insurance policies cover only certain countries, so it's important to check your policy's restrictions. For example, some policies will not cover if you fall ill during your trip. If you're worried about getting sick while traveling, look for a plan that includes medical and trip cancellation coverage. These policies usually cost about four to 10 percent of the total cost of your trip and can range from $200 to $500 depending on the level of coverage.