How Much Does the Average Wedding Venue Insurance Cost?
Getting insurance for your wedding is an important step in wedding planning. There are many factors to consider, including the number of people who will attend, the size of the venue, and the amount of coverage you want. It's also important to understand the deductibles and what types of coverage you need. If you're worried about the costs, it's best to have a no-deductible plan.
(Looking for an Insurance Coverage? Contact us today!)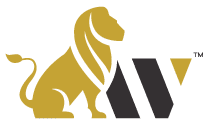 Cancellation coverage
Wedding cancellation coverage is a great way to protect yourself from unforeseen circumstances. It can cover things like severe weather, property damage, and even vendor problems. It can also help pay for the costs of rescheduling your wedding. The policy can cover everything from the wedding flowers to tent rental and reception food. 
Some policies also cover things like emotional distress, rainy days, and lost engagement rings. You can also get additional coverage for things like the cost of changing vendors after paying the deposit. However, some insurers don't cover things like medical emergencies or military deployments. 
Liability coverage
The cost of insurance for a wedding venue depends on many factors. For example, if you're planning an outdoor wedding, you'll need liability insurance to cover any damage to the venue or its property. The best place to get quotes is online, and you can customize them to meet your needs. You can also talk to a licensed insurance agent about your specific needs. These agents can answer any questions you might have about the policies and explain the details in detail. 
When buying coverage for a wedding venue, you can opt for a bundled policy or purchase coverage from several providers. Purchasing coverage from several providers can be cheaper than buying coverage from a single company. One provider, for example, offers a wedding insurance bundle for $200, with a 10% discount, but you can find lower rates elsewhere. Remember, some venues require this insurance coverage, so it's always best to check with the venue beforehand. 
Physical damage coverage
Physical damage coverage is an important part of your wedding venue insurance. It will protect your venue against expensive damage, intoxicated guests and more. It also covers any additional costs associated with engaging replacement vendors. It is important to understand what your policy covers and how much it costs. In addition to damages to your wedding venue, your insurance policy will also cover the expenses of your essential wedding party members. It is important to shop around for the best price on your policy before committing to it. 
Purchasing insurance for your wedding venue can protect you from financial loss, including damage to your venue, a loss of deposits, and other expenses. It can also protect your wedding venue against unforeseen circumstances like extreme weather. It can help you avoid having to cancel your wedding if severe weather prevents you from performing the ceremony. Additionally, you'll be protected against the stress of cancellations from vendors who don't meet their obligations. 
Deductibles
When it comes to choosing an insurance policy for a wedding venue, you'll find that there are two basic types: liability and property. Liability insurance will pay for damages to your venue and property and may also cover medical expenses, such as those incurred if someone gets hurt. Liability insurance also generally includes liquor liability insurance, which pays for damage resulting from drunken guests. Typical liability insurance limits for a wedding venue are between $500,000 and $2 million. Some policies may even go up to $5 million. 
Wedding venue insurance policies come with a range of exclusions. Many policies exclude things such as severe weather and unforeseen events. Other exclusions include pre-existing conditions, prohibiting an event, or postponing a wedding. Some policies will also exclude certain risks, including damage caused by nuclear energy or pollution.