How Much Does Resort Insurance Cost?
One of the most frequently asked questions is "how much does resort insurance cost?" The answer to this question can vary greatly based on the type of coverage you purchase. General liability insurance can cost anywhere from $350 to $700 a year. A typical policy will cover $1 million in claims. Some resorts choose to purchase this policy as a standalone policy, but you may also be able to get it as part of a business owner's policy. 
(Hospitality Insurance is having a great risk mitigation plan. Let Wister be your hospitality insurance expert. Contact us today! Click here: Wister Insure BB Insurance vs Innkeepers Insurance)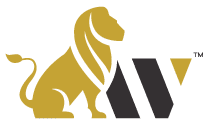 Trip cancellation insurance covers lost luggage, reimbursements for prepaid deposits, and sometimes non-refundable portions
Travel insurance may be a great idea if you're going on a trip. It will cover things like lost luggage and prepaid expenses. The coverage also pays out if your luggage is delayed or stolen. The policy should also cover medical costs. If you need to cancel your trip, it is important to check with the airline to see if you can still get a refund. 
You can choose between basic or comprehensive plans. Basic policies tend to cost less than more comprehensive plans and have lower trip cancellation limits. When choosing a policy, be sure to select the benefits you need most. Generally, the more people you're traveling with, the more expensive the premium will be. The cost will also depend on the length of your trip. 
Garagekeepers insurance covers costs if the hotel provides valet parking
If you provide valet parking to hotel guests, you should consider purchasing garage keepers insurance. This type of insurance covers the costs of accidents, theft, and damage to cars. It also includes workers' compensation for injured valets. Many insurance companies offer this type of insurance, so it is worth finding out how much coverage your business needs. 
You can also add this type of insurance to other commercial automobile insurance plans. Many hotels, restaurants, and service stations that provide valet parking will want to purchase garagekeepers insurance. It is crucial to have coverage for these types of risks, as customers expect their vehicles to be returned in the same condition they were left in. 
Liquor liability insurance covers injured guests' medical expenses
If you serve alcohol, liquor liability insurance is a great way to protect yourself. It covers damages, bodily injury,y, and legal fees incurred as a result of an incident. This insurance is also an excellent way to protect your business from lawsuits. Liquor liability insurance can be purchased separately or added to an existing general liability policy. It will vary in price depending on the size of your business and the limits of your insurance policy. 
Depending on your policy's terms, liquor liability insurance can also protect you from accidents caused by intoxicated guests. It may cover slip-and-fall injuries, medical expenses and legal fees incurred as a result of drunken behavior. It may also cover legal fees if a guest files a lawsuit. It is also possible to purchase a custom policy that matches your specific business needs. For example, if you run a bar, you may want to purchase coverage for assault and battery, in case a bouncer injures a guest. The limits for each policy are different, so you'll need to determine which coverage limits are most important for you. 
The business owner's policy covers costs if the hotel's commercial vehicle causes an accident
A business owner's policy protects the hotel owner from financial loss if an accident happens involving the hotel's commercial vehicle. This type of coverage pays for medical costs for the hotel's employees and pays for the property damage caused by an accident. This type of insurance is not as common as basic liability coverage and applies only to certain industries. If you need a policy for your commercial vehicle, you can consult an agent. 
A business owner's policy will also protect your hotel against property damage and other lawsuits. You should also consider having workers' compensation insurance, which covers medical expenses for employees who are injured on the job. This type of insurance can help you comply with state workers' compensation laws. If your hotel offers a shuttle service, it is important to have liability coverage. 
Cancel for any reason (CFAR) coverage is an upgrade
CFAR coverage provides travelers with the flexibility to cancel their vacation for any reason. It is often purchased for travelers traveling to places with unrest or in a disaster area. With CFAR, travelers can cancel their trip for up to 75% of their trip costs. The insurance also covers pre-paid travel expenses. 
CFAR coverage is not as widely available as trip cancellation insurance, but it provides a greater level of cancellation protection. If you are concerned about the risk of getting COVID-19 or other travel illnesses, look at your travel insurance policy to see if it covers it. Most standard travel insurance policies do not cover it. In that case, you may have to look for a more comprehensive plan that includes CFAR coverage. Otherwise, consider purchasing a limited travel insurance plan that offers emergency medical evacuation or coronavirus-related coverage.