How Much Does Motel Insurance Cost?
When it comes to insurance for your motel, there are several different types. Generally, general liability is the most important, but it is important to have other types, such as property insurance, which covers the cost of property damage. Additionally, commercial property insurance protects the contents of your property. Read this article to learn more about the types of insurance that you need to protect your motel. There are many benefits to having these types of coverage. 
(Looking for Wister Insurance Lodge and Resort? Contact us today!)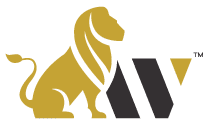 Public liability coverage
The importance of public liability coverage at a motel cannot be overstated. A motel is a high-risk business with significant foot traffic. In the event of a lawsuit, a guest can sue the hotel for damages, personal injury, and even copyright infringement. Public liability insurance protects the hotel from these expenses and may help to reduce legal fees. Motels often require public liability coverage for landlords, but the benefits far outweigh the cost. 
Liquor Liability coverage
If you are in the business of selling alcohol, you may be wondering how much liquor liability coverage costs at a motel. Liquor liability insurance protects you from lawsuits and other financial losses caused by drunken guests. This type of insurance also protects your business in the event of an event in which guests are served alcohol. Liquor liability insurance is an important part of your hotel's business insurance. 
Building and contents coverage
Business personal property insurance (BPP) provides hotel owners with comprehensive coverage for the business structure and contents. This includes supplies, furniture, and personal property belonging to other people staying in the hotel. However, this coverage comes with many limitations, such as a limit for each guest. Fortunately, there are also endorsements available for hotel owners. Understanding the limits of your hotel policy and obtaining higher levels of coverage can help you choose the best policy for your hotel. 
Workers' compensation coverage
Although the average cost of workers' compensation coverage for motels is lower than the national average, many independent motels don't carry this coverage. This is likely because they self-insure, whereas major hotel chains are typically self-insured. In addition, due to their low wages, housekeepers and other frontline employees are likely to change jobs frequently. Additionally, many have little understanding of work comp insurance and are less likely to remain loyal to their employers. Musculoskeletal injuries caused by bending over to make beds or clean bathrooms can occur, even if you aren't at fault for them. 
Catastrophic zones
While general liability is the most important type of insurance for a motel, you should also consider other types of coverage such as property insurance and commercial property insurance. These policies cover costs associated with damage to your property, and they may even extend to the contents of your property. It is important to contact the Claims Center as soon as possible to make sure that your insurance provider has covered your property. The cost of catastrophe insurance is not the same everywhere, so you should consider the different options available. 
Business owners' policy
If you own a motel, you should understand how business owners' insurance works. A basic business owners' policy will cover the physical structures of your business, including the hotel building, outdoor pool furniture, and any improvements to the property. This coverage also protects you from liabilities resulting from product liability, such as the green hair a guest may have after using the hotel's complimentary shampoo. In addition to covering physical assets, a business owner's policy will cover intangible assets, such as valuable papers stored in the motel's office and important electronic data files on computer systems.