How Much Does It Cost To Insure A Venue?
If you're planning an event at your venue, you should know how much it costs to insure it. This article will cover General liability, Liquor liability, and Wedding liability insurance, as well as Cancellation insurance. Keeping in mind the deductible will make the cost of the policy more affordable. This article is not intended to be a comprehensive guide to venue insurance but aims to provide you with an overview of the types of coverage available. 
(Hospitality Insurance is having a great risk mitigation plan. Let Wister be your hospitality insurance expert. Contact us today! Click here: https://wister.insure/difference-between-bb-insurance-and-innkeepers-insurance/)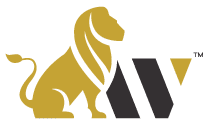 General liability
When you are planning a special event, it is important to have liability insurance to protect yourself against accidents. The type of coverage you purchase will cover accidental property damage and bodily injury, which is why many venues require this policy. A special event liability policy will cover these costs, as well as medical expenses for those who are injured. A special event liability policy is also a good choice for venues hosting concerts or festivals. 
Liquor liability
Liquor liability insurance is necessary for venues and businesses that serve and sell alcoholic beverages. It protects businesses from lawsuits brought about by drunken patrons who cause property damage or personal injury. The cost of liquor liability insurance depends on the type of business you have, the number of guests you serve, the opening and closing hours, and the capacity of your establishment. Below are a few things to consider when choosing a policy: 
Wedding liability
If you're tying the knot and want to protect yourself and your wedding party, consider taking out liability insurance. This policy covers accidents or damages caused by a party-goer's negligence. It also covers alcohol-related incidents. Many venues require liability insurance and local jurisdictions require it if a liquor license is obtained. However, this type of insurance may not be necessary if you're planning on holding a rehearsal dinner. Cancellation insurance reimburses you for money spent on a wedding but does not cover the cost of a change of heart, but it is possible to get an exception if the other person is paying for the event. 
Cancellation insurance
In addition to property insurance, venue owners should consider purchasing cancellation insurance. While this may seem like an overkill, cancellation insurance can help protect event planners from costly accidents and unexpected situations. Whether you plan to host a small gathering or host a large event, insurance coverage can make the difference between a successful event and a missed deadline. If you are considering purchasing event cancellation insurance, here are several reasons why you should do so. 
Choosing the right insurance provider
A number of venues require event planners to obtain general liability insurance, a policy that protects both the organizer and the venue. Failure to obtain this insurance can cost you your venue's spot – and a large repair bill if you or your guests cause damage to the property. In one recent case, the damages a woman suffered caused $10,000 in damages to her venue's hardwood floors. If you're unsure of whether or not your venue or vendor is covered, ask the insurance provider.