How Much Does it Cost to Get Venue Insurance?
The cost of Venue insurance will vary based on your needs and the type of event you are holding. Commercial events tend to be larger, with multiple things going on. For example, a business fair will have dozens of vendors. Although most of these are covered by the business owner's policy, insuring the entire event will be more expensive. In addition, many events will serve alcohol. You can add additional coverage for damage waivers and liquor liability for a nominal fee.
(Hospitality Insurance is having a great risk mitigation plan. Let Wister be your hospitality insurance expert. Contact us today! Click here: Wister Insure BB Insurance vs Innkeepers Insurance)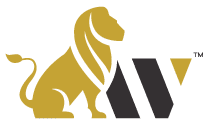 Wedding liability insurance costs $125
Wedding liability insurance covers you in case of an accident and reimburses you for expenses you cannot recover. It also pays for damaged or ruined photos. It is not required to pay a deductible. A typical policy with Travelers will cost you $125. In addition to liability coverage, you can also add a wedding venue as an additional insured.
Some homeowners or renters insurance policies cover liability, as do some credit cards. However, these policies often have a lower threshold than wedding liability insurance. Some venues, such as restaurants, also carry their own policy.
Additional coverage may be added to Event helper's Venue insurance
Event Helper offers low-cost, comprehensive insurance for a variety of special events. The policy includes liability coverage, liquor liability coverage, and Waiver of Subrogation. Its website is user-friendly and offers a quote within seconds. It also offers coverage for Oregon, multiple events, and more.
The company has been around since 2009, and offers a variety of coverage packages. For instance, you may want to add host liquor liability coverage or additional insureds if your venue hosts multiple events. The company has an experienced insurance agent who can help you decide which type of coverage is best for your needs.
Damage waivers are a smart choice for one-day events
Even if your event is a short one, you may want to purchase a damage waiver. These agreements protect the organizer and attendees against any liability for property damage or injury. If you have an existing auto insurance policy, you can skip the damage waiver. This type of insurance can help keep your rates low.
Liquor liability coverage is available for a small fee
Whether you're running a restaurant, bar, or other business with alcohol, you should consider purchasing liquor liability insurance. The costs of liquor liability insurance vary by business and can run upwards of $500 per year. The right insurance company can help you find the right level of coverage and cost for your business. In addition to price, consider coverage options and regional availability.
Liquor liability insurance can be purchased on its own or through a general liability insurance policy. It's best to get both types of coverage from one company so that you'll save money. You can also make the process easier by using a single claims adjuster. Additionally, using one carrier will simplify the insurance renewal process. That means fewer errors when it comes to underwriting, data entry, and claims forms.