Innkeepers Insurance – How Much Does it Cost to Get Innkeepers Insurance?
If you run a motel or a hotel, you need to be aware of liability insurance for innkeepers. This insurance covers you if there's an accident that takes place on your property, such as an accident that damages a guest's belongings. However, this type of insurance does have a limit: you can only claim up to $1,000 per guest. The policy limits are based on civil unrest, natural disasters, and your guests' actions.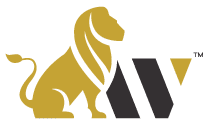 Innkeeper's liability insurance
Innkeeper's liability insurance covers hotels, motels, and other lodging businesses against liability for damage to a guest's personal property. This type of insurance generally limits the amount of coverage per guest to $1,000 per incident. The coverage applies only to accidental damage to a guest's property caused by negligence, civil unrest, or the actions of other guests.
There are several types of innkeeper's liability insurance policies available. Some cover a broad form of liability, which can include both public and statutory liabilities. Others cover only certain risks, such as liquor liability.
Commercial property insurance
Bed and breakfast businesses need a commercial building to house their guests, business equipment, and stock. The right commercial property insurance policy can cover all of these things and more. It can also cover the value of valuables and reimburse you for expenses due to covered perils. It costs about $10 to $20 a month.
The cost of commercial property insurance for innkeepers varies depending on the type of inn you own. For example, if your inn is located on a mountainside, you will likely pay a lower premium than a business in a city. It also pays to consider your geographical location, the value of the land, and the size of the business premises.
Worker's compensation insurance
Worker's compensation insurance is a great option for innkeepers because it protects them from large payouts in the case of an employee injury. These policies pay for medical care, rehabilitation, and death benefits for injured employees. In addition, this type of insurance protects businesses from lawsuits that arise out of employee injuries.
Another important type of insurance for innkeepers is liability insurance. This type of policy protects the innkeeper from lawsuits arising from guests' property damage, which is crucial for businesses that serve alcohol. The coverage limit is typically $1,000 per guest, but some innkeepers choose to purchase higher limits. It's always a good idea to purchase a policy with a few thousand dollars of liability limits.
Limits of liability
The limits of liability for innkeepers insurance can vary from jurisdiction to jurisdiction. In some cases, the innkeeper can limit liability based on whether a guest complies with certain rules. However, a reasonable amount of notice is required and the rules must be posted clearly.
While many hotels have signs in rooms informing guests that their items are safe, this notice does not prevent a guest from stealing valuables. In addition, it is the innkeeper's responsibility to provide a safe for guests' belongings. If an innkeeper is negligent, guests can hold them liable for their personal property.
Additional coverages
If you're an innkeeper, it's important to have additional coverages in place for a variety of reasons. For one, you'll want to protect your permanent structure from damages due to fire or burst pipes, while additional liability coverage protects you against personal property loss. Also, as a hotel owner, you're legally responsible for the personal property of guests, so an innkeepers insurance policy will help you cover these risks.
A B&B insurance policy will cover a variety of risks related to the B&B industry, including property damage liability, product liability, and ancillary goods and services offered in conjunction with the business. Additionally, many states require that you take reasonable steps to protect your tenants and guests. For this reason, your B&B insurance policy should also cover the safekeeping of personal property belonging to guests.