How Much Does It Cost To Get Hotel Insurance?
The cost of hotel insurance is influenced by several factors, including construction type, number of rooms, and protection. It also depends on safety features and proximity to fire stations. Certain types of hotels are more vulnerable to fires, such as restaurants. To avoid potential problems, hotels must implement proper safety practices. 
Hospitality Insurance is having a great risk mitigation plan. Let Wister be your hospitality insurance expert. Contact us today! Click here: wister.insure/bed-and-breakfast-bb-insurance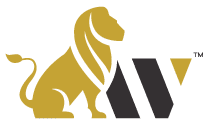 Cost of hotel insurance
The cost of hotel insurance varies based on many factors, including the type of policy and the product provider. It is crucial to read the details of the policy, especially the items that are most likely to cause problems, to determine whether the premium is reasonable and worth the coverage. The likelihood of a claim also needs to be considered. 
The costs of insurance vary greatly depending on the type of hotel, its size, location and type of protection. If the hotel features a restaurant, pool, or a bar, the cost of insurance will be higher. Furthermore, hotels that have better security will cost more. 
Rates by class code
If you are planning to open a hotel, you need to understand what is included in the insurance policies for this type of property. Hotel insurance rates vary based on the activities you offer. For example, casinos require a separate class code and are not included in the base rate. As such, insurers will charge an additional premium if you want to add these activities to your policy. 
The cost of hotel insurance depends on several factors, including the size and number of rooms. However, it is also influenced by loss history. Underwriters evaluate loss history and risk management practices, and better-managed risks lead to lower insurance rates. 
Rates by geography
Recent catastrophes and trends in social inflation have led to an increase in rates for hotel insurance. The industry is looking to rein in costs by increasing self-insured retentions and adjusting coverage exclusions to offset these costs. Rates are also on the rise for general liability, umbrella, and excess property coverage. 
The location of a hotel may influence the premium for insurance coverage. Depending on the state and city, insurance premiums for hotels can differ greatly. Some states are more risky than others, and many insurance carriers are reluctant to write policies in these regions. Hotel owners in these locations should research their liability insurance rates to determine which limits are right for them. 
Coverage limits
When selecting hotel insurance, it is crucial to know the costs and limits of coverage. If your property has a history of insurance claims, the costs will be higher than if it has never had claims. One of the best ways to lower the cost of hotel insurance is to develop a risk management action plan. An insurance company will be impressed if you have a documented plan. It is also helpful to have an independent insurance agent review your risk management plan. Another way to keep your insurance costs down is to maintain a good roof. Roofs are among the most expensive parts of a hotel to replace. 
A hotel should have both property and business personal property insurance. Property insurance covers the building and contents of a hotel, including cooking equipment. The former also includes liability coverage, which pays for lawsuits arising from the hotel's negligence or misconduct. The latter coverage limit is typically $250 million per location. 
Trends in rates
Hotel insurance rates are on the rise in many areas of the country. Increasing costs have prompted some insurance carriers to exit the industry or limit their underwriting criteria. The recent wildfires in California and Washington have exacerbated the issue. The industry is also seeing rates rise across most lines of coverage, from property and general liability to excess umbrella. As a result, some hotels are choosing to cut their coverage. For example, some owners are choosing to forgo property insurance altogether and only pay liability insurance. 
This tough market will impact the hotel insurance market for the rest of the year. Insurance premiums and terms will likely increase by 15 to 25%, and primary layer excess liability coverage may rise as much as 30%. Insurance carriers are also focusing on underwriting standards and coverage capacity. These factors are contributing to the increased costs for insurers and will continue to affect the industry until 2021. These changes are a result of underwriting losses, poor industry results, and increased claims from natural disasters. Other factors that may influence the market are social factors and once-in-a-century events.