How Much Do Bed and Breakfast Cost?
Before starting a bed and breakfast, you should understand how much it will cost. The answer will depend on whether you already own a home that meets your needs or you need to buy a new one. You will face standard expenses, such as property taxes, insurance, and other operating costs. Then, you should prepare for marketing your bed and breakfast. To make your business a success, you must ensure you have sufficient funding for the venture. 
(Looking for Insurance Bed and Breakfast? Contact us Today!)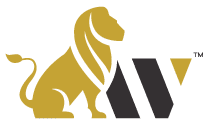 Budgeting for a bed and breakfast
You must budget for the startup costs of your bed and breakfast before you open your doors. A bed and breakfast has an occupancy rate of 43 percent, so you will need to make sure that you have a cushion to cover these costs. There are several licenses you need to acquire into a bed and breakfast, and they can cost anywhere from several hundred dollars to several thousand dollars. Assuming you'll have some guests, you should have a general idea of your opoperatingosts. 
Bedding: Guests will expect to sleep on nicer bedding. Make sure to purchase quality bedding and pillows to match the atmosphere of the bed and breakfast. Budget $500 per room, but remember to factor in replacement costs. Kitchenware: You'll also need some basic equipment to run a bed and breakfast. Depending on the quality of your supplies, these may cost between $500 and a thousand dollars. Be sure to check the prices before purchasing them. 
Operating costs
Among the operating expenses of a bed and breakfast are mortgage, property taxes, insurance, and utilities. In addition, the owner must pay for the costs of maintaining and repairing the property. There are also other costs to consider, including advertising and marketing expenses and the costs of hiring staff. The occupancy rate for bed and breakfasts is usually around 43 percent, so the owner must plan operations costs carefully to stay within budget. The average occupancy rate for bed and breakfasts is 43 percent, and they must stay within the budget, even during slow times. 
The operating costs of a bed and breakfast are highly variable, depending on location, amenities offered, and other factors. Listed below are some common operating costs: 
Financing a bed and breakfast
Before you apply for financing, you should evaluate your financial situation. A bed and breakfast requires a significant amount of capital to start up, so you should ensure that you have enough money to meet all of your financial obligations. Then, consider your expenses, including the price of your current home and the amount you owe your lender. You should also factor in any luxuries you may need. In addition, you should look into short-term loans, which can help you deal with unexpected repair bills. 
The best way to get started is to apply for an anBA 504 loan. This loan provides low-cost funding for the modernization and expansion of small businesses. It is useful if you plan to buy commercial real estate or take out a loan from a community development corporation. The 504 Colonsay covers half of the total costs of the project, so you can get a larger amount for the remainder. You should also have some cash to cover the down payment. 
Marketing a bed and breakfast
You've decided to start a bed and breakfast, but how do you market it? The best way to market a bed and breakfast is to make sure that your guests love their stay. Here are a few tips to get started. Don't forget to offer free breakfast! While this may sound like a no-brainer, it can make or break your business. In this article, we'll go over 60 tips to help you get started with your marketing strategy. 
When you're first starting you'll want to make sure your business name is available. You'll want to market your bed and breakfast under a name that is recognizable by customers. You'll also want to decide on your business structure. You can choose a sole proprietorship, partnership, corporation, or Limited Liability Company. These options will give you more flexibility and allow you to customize your business structure to suit your needs.