Umbrella Insurance – How Much Coverage Do You Need?
When choosing an umbrella insurance policy, consider the amount of coverage you need. Typically, an umbrella policy covers accidents that are more expensive than your liability insurance coverage. Many accidents are severe enough to permanently disable the victims, and some are even fatal. As more people drive, the chance of a serious accident increases. Choosing the right policy can help you protect yourself and your assets. Read on to learn more about how much coverage you need and how much you should pay for it. 
(Looking for bed and breakfast insurance rates? Contact us today!)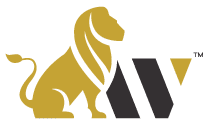 Cost of umbrella insurance
The cost of umbrella insurance is increasing as motor vehicle accidents are on the rise. Distracted drivers are more likely to cause accidents, and more cars on the road means more accidents. The cost of umbrella insurance policies is rising as well, with insurance companies being forced to pay more for large damages. Here's how you can get the best deal on umbrella insurance. Listed below are some of the factors that determine the cost of an umbrella policy. But what else can you do to reduce the cost? 
Teenagers' age is another factor in the cost of umbrella insurance. Teenagers are more prone to accidents, so they are prime candidates for additional liability coverage. Other risk factors that can raise the cost of umbrella insurance include high-powered cars, zip lines, trampolines, and pets. Your risk profile might increase as your teenagers get older. You may want to increase your liability coverage before they become adults. If you own a swimming pool, be sure to check with the insurer about additional liability coverage for your teen driver. 
Limits
An umbrella insurance policy is an additional layer of coverage above your main liability insurance. It pays for incidents that are not covered by the main insurance. For example, if you're sued for $2 million in damages, but you only have a $1 million umbrella liability insurance policy, the other party could be held responsible for the remaining amount. An umbrella insurance policy can cover the difference, thereby paying the damages and legal fees you'd incur if the lawsuit were to be won. 
Some policies have exclusions and limitations for liability, so check the fine print to find out what you're not covered for. The limits of umbrella insurance policy coverage vary between companies. However, in general, a high liability insurance policy may be less expensive than a low-cost umbrella policy. You can even choose a high-deductible umbrella policy to make sure it covers all eventualities. Some policies exclude certain categories of liability, such as recreational vehicles. 
Expiration dates
Underwriters will often have several different umbrella insurance policies. They should be written to have the same expiration dates so that the policies do not conflict. For example, when you change insurance agents, you may change your auto policy limits from $250,000 to $100,000. This could leave you with a coverage gap with your umbrella policy. However, you can avoid this by having one insurance agency underwrite your entire portfolio. It will also help to avoid gaps in your coverage. 
Insurers usually include an expiration date in the Declarations Page of your umbrella insurance policy. The date of your policy may vary depending on your state and line of business. In general, policies begin at 12:01 a.m., so you should double check the policy to make sure that it will still be in effect when you need it. If you are unsure of when your umbrella insurance policy expires, contact your agent to review your coverage. 
Personal liability risk factors
While increasing your liability limits may be sufficient for most mishaps, it will not protect you from all potential expenses. A simple car accident could lead to court proceedings, and an idle social media post could end up in a slander suit. Umbrella insurance picks up where other liability policies leave off, providing extra liability coverage. Essentially, it is insurance of last resort. This policy is affordable and highly useful for high-net-worth individuals. 
As you compare different umbrella insurance policies, make sure to consider these five risk factors. For example, if you own a car, your policy should cover your auto's liability. In addition, you may want to consider D&O and E&O coverage, which may come with your umbrella insurance policy at no extra cost. You should ask the insurance provider about these options and how much each will cost you. However, make sure to pay attention to the coverage levels and premiums.