How Important Is Bed and Breakfast Insurance?
When you own a bed and breakfast, it's important to get bed and breakfast insurance. You have valuable possessions and need to make sure your business is financially sound. It's also important to choose a good provider. This article will talk about the types of coverage and how much they cost. 
(Looking for a hunting lodge insurance company? Contact us today!)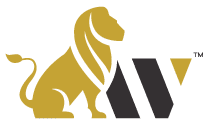 Benefits
Bed and breakfast owners should consider purchasing a policy that covers their possessions and liability against third parties. A good plan will also include business interruption coverage, which can help them compensate for lost income and ongoing overhead costs. Additionally, they should consider purchasing general liability insurance, which covers third-party property and bodily injury claims, as well as product liability. Although it is not compulsory, this type of coverage is incredibly valuable for Bed and Breakfast owners. 
The type of bed and breakfast you own will have a large impact on the type of coverage you need. This will affect the types of equipment used and the services you offer. Generally, the higher the risk, the higher the premium. Likewise, the location of your bed and breakfast will have a bearing on the types of weather-related risks your location faces. For example, bed and breakfasts in the Atlantic Coast area may face higher insurance premiums because of the risk of hurricane damage. 
Types
Bed and breakfast owners must obtain the proper insurance coverage to protect their business. Different types of business insurance can be purchased, depending on the size of the establishment, the number of employees, and the number of guests. A reputable commercial insurance agent can help determine the right coverage and premium for your bed and breakfast. These insurance policies protect your property, employees, and guests against the risk of lawsuits and other unexpected events. 
There are two basic types of bed and breakfast insurance. The first covers risks that can cause physical damage or property damage to your property. The second covers the liabilities of your employees. In both cases, it is important to remember that the cost of these policies may be higher than others. 
Cost
The cost of bed and breakfast insurance depends on several factors. The location, number of employees, and number of guests all affect the amount of insurance needed. A typical bed and breakfast costs around $1,500 per year for combined liability and workers' compensation insurance. Larger establishments with many employees often pay more. 
Bed and breakfast insurance covers general liability, property damage liability, and personal injury liability. It also covers ancillary goods and services offered in connection with the business. Several state laws require that bed and breakfast establishments exercise reasonable care for tenants and guests. The policy also covers the safekeeping of the personal property of visitors. 
Location
Location is an important consideration for a bed and breakfast insurance policy. Whether a bed and breakfast is located in a coastal city or a small town, the location of the property will affect the rates and costs. If the property is in an unpopular location, insurers will be less inclined to offer a policy. Conversely, if the property is located in a well-known historical district or community, rates can be higher. 
Besides location, another consideration for bed and breakfast insurance coverage is the type of business you have. What services and equipment do you offer? The more risk there is, the more you will have to pay for the insurance policy. For example, bed and breakfasts in large cities tend to have higher insurance premiums than those in smaller towns and cities. Similarly, the location of a bed and breakfast also affects the risk of natural disasters, such as hurricanes. If you operate a bed and breakfast on the Atlantic Coast, for instance, the insurance premiums can be higher than those located in other regions due to the risk of hurricane damage. 
Innkeeper's liability
As the owner of a bed and breakfast, you need to make sure you have appropriate liability insurance coverage. This policy will protect you and your property against damages caused by accidents and other liabilities. Your coverage needs will vary depending on the size of your business, the number of employees and guests, and the location of the business. In addition to liability insurance, you should consider other types of insurance policies, such as commercial property insurance or business interruption insurance. Both of these policies will help cover the financial losses that your bed and breakfast business may suffer if you have to close your business for some time. 
Your guests' property is a valuable asset and should be kept safe. Innkeeper's liability insurance protects you from claims arising out of damage to guest property. Additionally, if you sell alcohol, you need liquor liability insurance. You should also consider innkeeper's liability insurance if you offer valet services or offer airport or local shuttles. Additionally, most hospitality buildings are vulnerable to fire and severe weather events. Even a simple burst pipe can cause significant damage.