How Has Technology Changed the Hotel Industry?
With all the technology available, hotels are having to evolve and become more advanced. For example, smart thermostats will automatically adjust the temperature of your room to your needs. In addition, connected rooms will seamlessly switch to your mobile devices when you need to make a call. This will allow you to make a request for extra towels, order room service, or even watch Netflix. 
(Looking for bed and breakfast insurance rates? Contact us today!)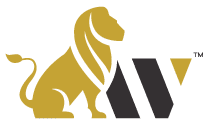 Automated check-ins
Automated check-ins eliminate the need for human interaction with front-desk staff. Instead of wasting time on mundane tasks, hotel staff can focus on serving guests. Digital check-ins are easy to use and secure, and they allow hoteliers to customize the experience and collect valuable data from guests. They also help reduce the number of staff hours spent working in front-desk environments. 
While the traditional hotel check-in desk is still the preferred method for many guests, automated check-in solutions can cut costs and make your staff more efficient. These solutions also increase guest usage and increase upselling opportunities. For example, new technologies like the Genie mobile app can act as a virtual personal concierge that can help guests with their travel plans and recommend great places to eat, drink, and explore. 
Smart energy management
Hoteliers can now control energy consumption through the use of smart products. These products can help hotels save money on their energy bills while improving operational efficiencies. They can also help reduce the risk of mold damage from condensation and downtime due to equipment failures. Using these technologies will also help hoteliers set energy usage targets for the future. With detailed data about energy usage, hotel managers can engage their staff in saving energy. 
By optimizing hotel energy use, hoteliers can reduce their carbon footprint, increase profits, and decrease their costs. With smart energy management technologies, this can be accomplished in a relatively simple manner. These technologies are revolutionizing the hotel industry. 
Robotic waiters
The introduction of robotic waiters has changed the hotel industry in a number of ways. One is the improvement of the guest experience. The new robots are able to answer questions, check in and out guests, and help new guests feel welcome. They are also able to give instant answers to guest queries. 
A robot can be programmed to remember the preferences and habits of a guest. It can also communicate with a wider chain. This gives managers more time to deal with more important issues. 
Cloud computing
Cloud-based software for hotels is a powerful tool that can help independent and small hoteliers run their businesses smoothly. These cloud-based services replace traditional systems such as on-site hardware and software installations. In addition to reducing upfront costs, cloud software allows hoteliers to customize the software to their specific needs. 
With a cloud-based system, hoteliers can build money-making websites and improve direct bookings. These solutions are also more convenient. According to research, more than 95% of people have used cloud-based technology at some point in their lives. This number is even higher in the hospitality industry. 
Augmented reality
Augmented reality is a powerful tool for the hotel industry. It can assist hotel guests in several ways, from receiving directions and menus to ordering room service. It can even act as a translator for international guests. The technology can connect to a server and fetch the needed information. The hotel industry is making a significant move toward digitalization. 
AR enables hotel brands to create a unique experience for guests, and it can be an excellent tool for promoting their brands. One of the ways that augmented reality can be used to promote hotels is in the social media realm. For example, one marketing campaign used the technology to promote Holiday Inns during the 2012 Olympic Games.