How Has Airbnb Disrupted the Hotel Industry?
How has Airbnb changed the hotel industry? The answer is simple: the way it charges is much lower than hotels and the cancellation policy is moderate or flexible. Despite the lower rates, the company's popularity has created segments of travelers. Its rewards program is another source of competitive advantage. But, it has its critics, as well. We'll consider each of these issues in turn. This article will outline the key points to consider when assessing the impact of Airbnb on the hotel industry. 
(Looking for a Hospitality Insurance company? Contact us today!)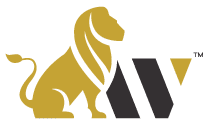 Airbnb has created its segments of travelers
As the number of travelers increases, Airbnb is looking to capitalize on this demand by targeting the working class, creating new segments of travelers who want to experience the culture and traditions of a specific place. Airbnb CEO Brian Chesky says that flexible working arrangements will benefit the company and create a new segment of travelers who work remotely. The company is currently touring its homes across the U.S. to improve customer experience. Whether or not this approach is successful remains to be seen. 
Its cancellation policy is flexible or moderately flexible
To ensure your guests' satisfaction, you must be aware of your cancellation policy. Generally, a moderate cancellation policy is appropriate for short-term stay vacation rentals or cheap nightly rates. But for more frequent stayovers, a strict cancellation policy is not practical. Listed accommodations with a strict cancellation policy may find it hard to get new bookings. However, it is a great choice for premium listings that require a minimum nightly stay of three nights. 
Its costs are relatively low compared to hotels
While the cost of Airbnb is relatively low compared to hotels, its impact on the hotel industry is significant, particularly for lower-end groups. In markets where demand for hotel rooms is seasonal, Airbnb can cannibalize hotel revenue, especially in places where hotel prices are low. However, consumers are more likely to choose Airbnb when considering travel, making the situation even more competitive. Here's what we need to know about Airbnb's impact on the hotel industry. 
Its rewards program is a potential source of competitive advantage for hotels
Airbnb's rewards program can help hotels maintain a competitive edge by leveraging the power of social media. This program rewards travelers for recommending listings to their friends, and each referral earns $25 in credit. While it is difficult to say if this referral program has the potential to hurt hotel sales, it is a boon for travelers. In addition to advertising through social media, Airbnb has recently expanded its core accommodation offerings to include business travel-ready listings. Business travelers prefer these listings because they can guarantee quality amenities. And, they can manage expenses with the features of the Airbnb app. 
Its business model is based on hospitableness
Unlike the traditional hotel business, Airbnb's business model is exponential. Traditional hotels must invest millions to build and maintain properties, while Airbnb relies on its hosts to provide the key resources for travelers. As a result, Airbnb can scale at an amazing rate and very affordable cost. Hosts can focus on other aspects of their lives, such as family, work, and hobbies. So, while the traditional hotel industry is still in its infancy, it's unlikely to ever become the next Hilton or Marriott.