How Does a Hotel Insurance Policy Work?
When choosing an insurance policy for your hotel, you'll need to understand its different types and coverage limits. Buildings insurance covers the building itself from perils like fires and floods. Contents insurance covers items inside the building, such as furniture and fixtures, and it can also cover cash kept on the premises. Most hotel owners opt for legal protection as well. The following is a brief overview of what each type of insurance policy covers. 
Hospitality Insurance is having a great risk mitigation plan. Let Wister be your hospitality insurance expert. Contact us today! Click here: wister.insure/resort-lodge-insurance/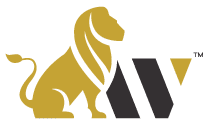 Business interruption
To get the most from your hotel insurance policy, you need to understand what business interruption covers. This type of insurance covers any partial or full shutdown of your business. It aims to put you back in the same financial position as you were before the incident occurred. However, events that are beyond your control can delay the timeframe required to rebuild. To get the most out of your coverage, you should give your insurer advanced notice and document the reasons why. 
One of the most difficult parts of making commercial property insurance claims is calculating the true value of business interruption. Hospitality companies can experience difficult times estimating their income and expenses. In many cases, business interruption coverage does not provide enough coverage to recover these costs. In such a case, you will be required to make a detailed analysis of your income loss to be able to claim the full value of the policy. Fortunately, there are ways to make this analysis useful when filing a claim. 
Damage to equipment
To protect your hotel from the financial consequences of a broken-down piece of equipment, you need to have a policy that covers damage to equipment and other property. This kind of insurance covers the costs of replacing expensive equipment and paying for repairs. It also pays for lost revenue and employee salaries during the time that your equipment is out of commission. In case of an equipment breakdown, your insurance company will replace the damaged item and compensate for the cost of repair or replacement. 
Your hotel should also have coverage for guests' personal belongings, which will cover any items left behind by a guest. In addition, you should also have the policy to cover the expenses of your employees in case of an accident or damage to their property. Your insurance policy should also include worker's compensation to protect you from employee lawsuits. Many states require this coverage, but only a few require it for certain businesses. You should also consider purchasing umbrella liability insurance to cover the costs of lawsuits resulting from an accident or injury. Although umbrella liability insurance is not required, it is an excellent option for hotels to protect themselves against large payouts. 
Damage to other property
When considering the purchase of a hotel insurance policy, you should carefully consider the different types of coverage. Generally, hotel insurance policies cover a wide variety of risks, including property damage. Property coverage pays to replace or repair damaged property, including buildings. Fire damage is a classic example of property damage covered by hotel insurance. Besides property damage, hotel insurance policies also cover the costs of liability or other events for which a hotel may be held liable. 
The coverage for damage to other property under a hotel insurance policy is different for every hotel. For example, if a guest slips and falls on the property, the hotel may be liable for the damages. But some state laws limit liability for damages caused by the hotel. Also, if the hotel fails to repair a broken pipe, the hotel may be responsible for repairing the damaged property. Damage to other property under a hotel insurance policy can include the repair costs for a leaky pipe. 
Loss of income
Many hotel owners overlook the BI component of their insurance policies. After all, most fees are calculated based on a percentage of a defined revenue stream. If this revenue stream is lost, the fees don't seem to continue. Yet many hotel agreements include BI insurance proceeds as part of the revenue stream. Thus, if the BI portion of your insurance policy is denied, you may be left wondering whether or not your policy covers this loss. 
A hotel insurance policy covers loss of income during the indemnity period if it is necessary for the business to continue operating and minimize its loss. However, a hotel owner might be tempted to spend $100,000 for a grand reopening celebration to attract more business. In this situation, the hotel insurance policy will cover the extra spending, since the management expects that it will increase occupancy and revenue. Nonetheless, it will be necessary to check the specifics of your hotel insurance policy.