How Do Umbrella Insurance Policies Work?
Umbrella insurance policies are great for a few reasons. First, they provide an excellent way to protect yourself from unforeseen expenses, such as a lawsuit. It also can help you avoid financial disaster in the event of an accident or natural disaster. However, there are some important things to consider before you sign up for one. Read on to learn about the different types of umbrella insurance policies available. In the end, you'll know if they're the right fit for your needs. 
(Looking for insurance for hunting lodges? Contact Wister Insurance today!)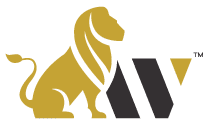 Coverage
Umbrella insurance is a kind of liability insurance that extends over specified other policies. It can act as primary insurance coverage in cases where other policies fail to pay out in full. Umbrella insurance is particularly useful in cases when the other policies' coverage is insufficient to cover the full extent of a loss. Consequently, it is important to understand the scope of its coverage. You can find out which policy types offer the best protection for your business. 
Umbrella insurance policies can protect your savings and future earning potential from accidental damages. For instance, if your teenage daughter has a party while you are out of town, the umbrella policy will pay out if she drinks too much. Another example is if she accidentally drinks too much alcohol and drives home drunk. A legal judgment can wipe out your savings and other valuable assets. An umbrella policy can also protect your financial holdings and home equity better than the primary policy. 
Cost
The cost of umbrella insurance policies varies depending on the type of business you own and the type of industry you're in. Most policies will cover up to $1 million in liability, but you can also purchase higher limits. For example, an umbrella insurance policy with a $2 million liability limit will only cost you about $40 per month, while a policy with a $5 million liability limit will cost about $750 per month. However, if your business is riskier, you may want to consider a policy with a higher limit. 
Another consideration is the cost of E&O and D&O coverage. This coverage may be offered as an add-on to your existing policy. The price of these policies can vary widely, so it's important to shop around for the best deal. Many insurance providers also offer discounts if you have multiple policies with them. This will make your overall costs more affordable. You can also consider purchasing an umbrella insurance policy with an agent in your area. 
Expiration dates
An umbrella insurance policy has an expiration date. Depending on the policy, this date may be more than a month out. However, it's best to renew the policy before it expires to avoid any lapses in coverage. The expiration date is listed on the declarations page and the renewal notice of the policy. The policy is automatically canceled if you fail to make the premium payments on time. Most insurers provide a grace period of one month before suspending coverage, while others immediately suspend coverage if you miss a payment. 
The retention limit is an endorsement that limits the insurer's liability to a specified limit until the listed retained limit is exhausted, which is typically equal to the limit of the underlying policy. Some state courts follow a principle known as vertical exhaustion, which requires the named insured to have exhausted coverage before being required to respond. This concept, however, is controversial and has been criticized by insurance professionals. Many policyholders argue that this is not the best way to protect their assets. 
Coverage gaps
It is important to know the causes of coverage gaps when purchasing an umbrella insurance policy. Some of these gaps can be caused by the different expiration dates of individual policies. Other gaps occur when the limits of auto policies change, such as if you change insurance agents. Luckily, there are ways to prevent these gaps, such as underwriting all your policies together through one insurance agency. This can help you save money on your umbrella insurance policy, and give you peace of mind. 
As with many insurance policies, umbrella insurance requires underlying coverage, so choosing a policy that only provides supplemental liability coverage is often not the best option. However, this can help your agent guide the placement of underlying policies. The coverage gap between an umbrella policy and an underlying policy is usually more significant than the difference between the premiums of the two.