Is Getting Hotel Insurance Worth It?
If you're thinking about traveling abroad, you may wonder: Does getting hotel insurance make any difference? Getting travel insurance can protect you from cancellation, lost luggage, and medical expenses. However, you may wonder if this insurance is worth the money. This article provides an overview of what you should know before you sign up for coverage. Here are some benefits to travel insurance: 
Hospitality Insurance is having a great risk mitigation plan. Let Wister be your hospitality insurance expert. Contact us today! Click here: wister.insure/bed-and-breakfast-bb-insurance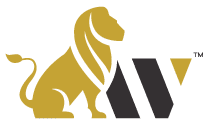 Travel insurance is a good idea
A travel insurance policy can protect you from the costs of canceled or interrupted trips. Whether you have paid for your trip in advance or are unsure of your travel plans, it can be worth it to have an insurance policy. Some travel insurance plans also cover cancellation and interruption of a trip due to weather. Other policies may cover certain disasters like hurricanes or acts of war in your destination country. Some policies can also cover emergency evacuation. 
Travel insurance can help you purchase items that you may need while on your trip. If you forget your luggage, you may not have enough money to buy replacements. Delay in your flight can cost you food, lodging, and even a toothbrush. Travel insurance plans cover these expenses and can reimburse you for them. Travel companies can go bankrupt without notice, so you might be unable to reach a destination. Travel insurance can also protect you from unexpected expenses. 
It protects against cancellations
Purchasing hotel cancellation insurance is a great way to plan ahead of time and book a hotel room that suits your budget. When it comes to booking a hotel, cancellation protection is important for many reasons. Not only does it protect you against the inconvenience of a canceled trip, but it also allows you to avoid paying high prices for a nonrefundable room. Many users opt to purchase cancellation protection because it means that they can book the room of their choice and not have to worry about a last-minute change of plans. 
Most travel insurance policies are basic and provide financial compensation in the event of a cancellation. Some policies cover any reason and will refund up to 75% of your trip cost. Some policies are limited to certain reasons, however, and it is important to read the fine print. Cancellations can occur for a variety of reasons, including sickness and weather. To find out if cancellation coverage is right for you, review your travel insurance policy's terms and conditions. 
It covers medical costs
Hospitality liability insurance covers a wide range of costs for covered third-party injuries, including medical expenses, pain and suffering, and lost wages. It can also cover legal fees in the case of a lawsuit. General liability coverage protects a business from third-party injuries resulting from negligence and other issues. This insurance is particularly valuable for hotels because drunken guests are at a higher risk of injury and other problems than sober guests. 
It covers lost luggage
If you have a credit card, you can claim lost luggage using the benefits on your card. Some cards even offer reimbursement for lost luggage, but you have to check your terms. This type of insurance can help cover expenses even if the airline doesn't. Even if you are reimbursed, your lost luggage can still leave you without essential items, like money or clothes. If you have travel insurance, you can claim lost luggage, as long as you have a copy of your airline report. 
Some travel health insurance plans also cover lost luggage. When making a claim, you'll need to provide an itemized list of lost luggage and an estimated value. Items over $150 should be accompanied by the original receipt. If you're traveling for an extended period, check the policy for lost luggage coverage to make sure it is adequate. If you have an older travel insurance policy, you can still claim lost luggage for a certain amount.